Lawn Mowing Contractor Dies After Car Explosion In Cairns
A 22-year-old man died after a car exploded in Cairns on Tuesday afternoon.
Witnesses to the explosion described the scene as horrific as they watched neighbors try to rescue him from the burning vehicle.
The man was working for a lawn mowing business when a loud bang was heard. A neighbor reported looking out and seeing the whole vehicle in flames. He could also see a young man seated inside.
The man's colleague was alerted by the explosion while working at the back of the house and came running to the front footpath.
According to the police on the scene, the neighbors were not able to remove the man from the burning ute due to the intensity of the flames.
When the paramedics arrived on the scene, they tried to treat his injuries, but he was pronounced dead.
The next-door neighbor, Brenda claimed she was relaxing in the lounge when she heard what she termed as two consecutive pops.
She walked to the door and saw the ute engulfed in flames reaching high above the vehicle. She immediately called emergency services and considered the possibility the car might have an occupant.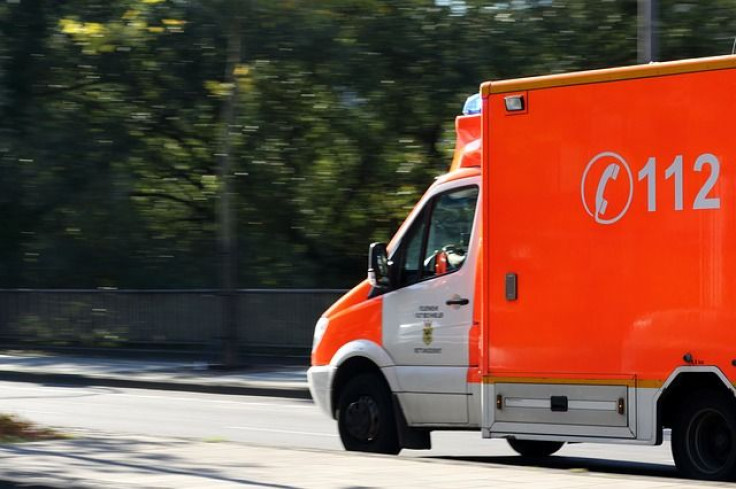 Her friend Joseph Elarde bravely tried to rescue the vehicle's occupant but could not get to him.
He reportedly saw two legs handing out and tried to get near him, but it was too hot. At this point, the neighbors started to file into the street keen on trying to assist, but it was the emergency services which finally put out the flames.
Residents claimed it was something one would not think could happen in that quiet area. Police are still baffled concerning the cause of the sudden explosion as well. Detective Senior Sergeant Ed Kinbacher claimed the investigation does not indicate there was anything suspicious about the incident.
That being said they have not ruled out foul play as yet.
So far, the facts are the young man retired to the vehicle to rest while working with stepfather who is a lawn mowing contractor. The police said they would like to speak to anyone who saw the young man in the car or anyone who was driving down the street that afternoon.
Both forensic officers and fire investigators tested the car. Allegedly, it was not believed to have started in an adjoining trailer which was not damaged.
The police detective admitted the cause might never be known because of the extensive nature of the damage done to the vehicle.