Lawyers exempt from FTC's Red Flags Rule, votes U.S. Senate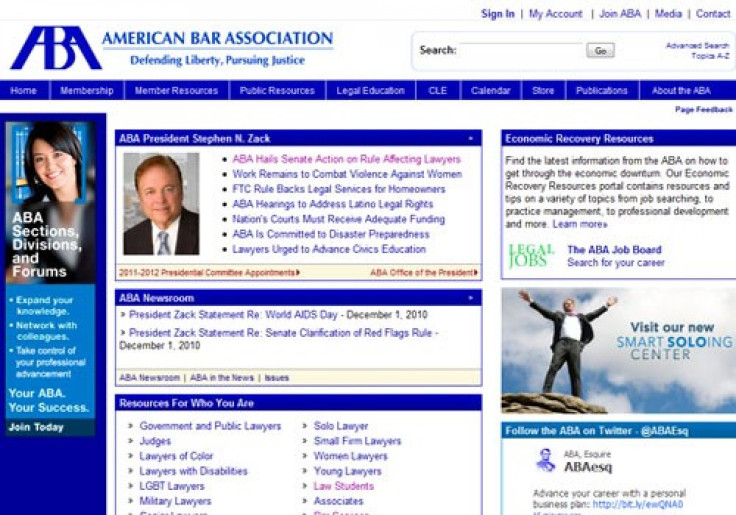 The U.S. Senate has unanimously voted for lawyers to be exempted from the Federal Trade Commission's (FTC) Red Flags Rule, which seeks to curb identity theft among credit and financial regulatory agencies through costly and burdensome prevention and detection programs.
The Identity Theft Red Flags Rule, issued in 2007 by the FTC, requires 'creditors' and 'financial institutions' to develop and implement written identity theft prevention programs. The rule was issued pursuant to the Fair and Accurate Credit Transactions Act of 2003 (FACT Act). FACT Act includes a number of measures intended to improve the accuracy of credit transactions and to curb identify theft, including entitling each American to one free annual credit report and enabling consumers to place fraud alerts in their credit files.
However, the Red Flags Rule created confusion as many businesses and other entities indicated that they were not aware that they would be covered by this rule. As a result, the FTC delayed enforcement of the rule several times to allow these entities time to come into compliance with the rule.
Meanwhile, a number of professional organizations, including the American Bar Association (ABA) and the American Medical Association (AMA), had sued the FTC for taking the position that professionals were 'creditors' when they allowed consumers to pay later, and would have to comply with its Red Flags Rule.
In response, the FTC announced that it would delay enforcing its Red Flags Rule through December 31, 2010 and requested the Congress to pass legislation that would resolve any questions about which entities should be covered as 'creditors' and to obviate the need for further enforcement delays.
On Nov. 30, the U.S. Senate voted that lawyers and certain other classes of professionals do not fall under the definition of creditors for the purpose of the 'Red Flags Rule.'
The bipartisan bill - the Red Flag Program Clarification Act of 2010 sponsored by Senators John Thune (R-S.D.) and Mark Begich (D-Alaska) - narrows the scope of interpretation of 'creditors' and exempts certain classes of professionals, such as lawyers, doctors and accountants, and businesses where identity theft poses little risk.
According to Senator Begich, many small businesses for which identity theft is not a threat could be required to spend time and effort to comply with the Red Flags Rule implementing the FACT Act.
This could require them to take time away from growing their businesses and creating jobs. Small businesses are the economic driver of our country, and in a time of high unemployment and stagnant economic growth, businesses should be focused on job creation, and should not have to spend the money to comply with regulatory burdens disproportionate to the scope of the identity theft problem, Begich said.
Agrees Thune. Small businesses in South Dakota and across our country are the engines of job growth for America. Forcing them to comply with misdirected and costly federal regulations included in the FTC Red Flags Rule will hurt their ability to create jobs and continue growing our economy, said Thune.
According to Senator Chris Dodd (D-Conn.), the chairman of the banking committee, the legislation makes clear that lawyers, doctors, dentists, orthodontists, pharmacists, veterinarians, accountants, nurse practitioners, social workers, other types of health care providers and other service providers will no longer be classified as 'creditors' for the purposes of the red flags rule because they do not receive payment in full from their clients at the time they provide their services, when they don't offer or maintain accounts that pose a reasonably foreseeable risk of identity theft.
Thomas M. Susman, director of the ABA Governmental Affairs Office, has welcomed the Senate's decision, saying federal proposals such as the red Flags rule, interfere with the confidential attorney-client relationship and impose excessive federal regulations on lawyers engaged in the practice of law.
Forty-eight states and local bars have rallied to ensure lawyers were not included in the red flags rule, Susman said.
We applaud the leaders of this effort, Senator John Thune and Senator Mark Begich, and welcome the House's speedy action on this issue, ABA President Stephen Zack said in a statement.
The Bill will now go to the House of Representatives where it is not expected to face any opposition.
© Copyright IBTimes 2023. All rights reserved.
FOLLOW MORE IBT NEWS ON THE BELOW CHANNELS