Lea Michele Issues Apology After 'Glee' Co-Stars Bombarded Her With Complaints
KEY POINTS
Leah Michele received a lot of complaints from her "Glee" co-stars after posting about George Floyd
Samantha Marie Ware, Dabier Snell and Willam Belli revealed how mean Michele was to them on the set
Michele issued an apology for causing pain to her "Glee" co-stars on Instagram
Lea Michele issued an apology after receiving several complaints from her "Glee" co-stars.
On Monday (June 1), Samantha Marie Ware commented on Michele's post about George Floyd. The black American actress reminded Michele how she made her TV gig a "living hell." She confessed that the way Michele treated her on set was among the "traumatic microagressions" she encountered, and it made her question having a career in Hollywood.
Marie Ware wasn't the only one who complained against Michele. According to Dabier Snell, who had a minor role in a 2014 episode, Michelle was also mean to him.
"GIRL YOU WOULDNT LET ME SIT AT THE TABLE WITH THE OTHER CAST MEMBERS CAUSE 'I DIDNT BELONG THERE' [explicit] YOU LEA," he wrote.
In another tweet, Dabier added that Michele's message brought back "bad memories of being less than on set of 'Glee'." He also called Michele "fake."
Willam Belli also shared his bad experience working with Michele. According to him, Michele treated him "so subhuman," so he left the set of "Glee."
After seeing the different responses from her "Glee" co-stars, Michele took to Instagram to issue an apology.
"When I tweeted the other day, it was meant to be a show of support for our friends and neighbors and communities of color during this really difficult time, but the responses I received to what I posted have made me also focus specifically on how my own behavior towards fellow cast members was perceived by them," she wrote.
She added that she never judged others by their background or skin color. She also accepted the fact that she acted in ways that hurt other people. Michele then offered an apology to her former co-stars.
"Whether it was my privileged position and perspective that caused me to be perceived as insensitive or inappropriate at times or whether it was just my immaturity and me just being unnecessarily difficult, I apologize for my behavior and for any pain which I have caused," she wrote.
She added that people grow and change. She has also used the past months to reflect on her own shortcomings.
Marie Ware seemingly to responded to Michele's apology by making a post on Twitter just hours after Michele's public apology.
"Perceived? Purcieved? Purse? Open your purse??????????????" she wrote and added a link to a GoFundMe page for James Scurlock who was shot and killed by white bar owner Jacob Gardner.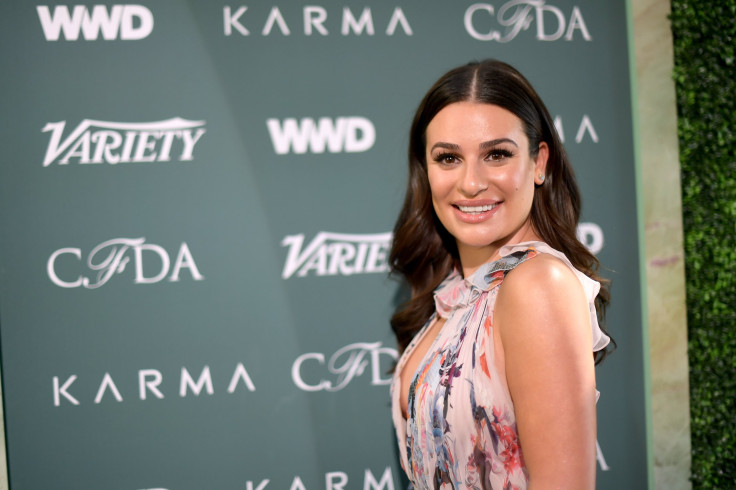 © Copyright IBTimes 2023. All rights reserved.