'League Of Legends' TFT: Egg Rewards Suddenly Removed, Players Perplexed
KEY POINTS
Teamfight Tactics players were looking forward to getting the last reward in the current Elemental Pass
Riot Games has yet to provide a statement about the missing rewards
Riot Games could be preparing for the next Teamfight Tactics update
Many "League of Legends" and "Teamfight Tactics" players have been looking forward to the last rewards in the current Elemental Pass. However, many have noticed that these rewards have suddenly vanished, leaving many fans to wonder what happened. The missing rewards were normally obtainable through real world money only.
Missing Rewards
On the Competitive "Teamfight Tactics" subreddit, many fans have raised questions as to where the rewards went. The missing rewards were the 10th and 11th ones in the Elemental Pass, which are Little Legends eggs. These eggs contain the player characters used in the game mode which are separate from the champions used to fight other players with.
Riot Games has yet to release a statement about these missing rewards, and this has left many fans scrambling in the dark. The players were looking forward to earning the 10th and 11th rewards in the pass. The 10th Little Legend set 1 egg reward had the usual experience needed to unlock it, which made it accessible to active players. Meanwhile, the 11th egg reward had a significant jump, with almost a 10,000 experience point difference with 10th reward before it disappeared from the rewards.
Currently, the rewards are cut short to the 9th reward, which is a TFT Emote Chest coin that only gives a random emote for the player. The value of this reward is significantly less than getting a Little Legend character.
Preparing the next set
Other than the missing rewards, the Orb of Enlightenment rewards are also disabled at the moment. Since the last update, the orb would simply reset its timer if the player claims the reward at a specific time.
Potentially, these changes could give way for the next Elemental Pass in "TFT" just in time for the start the upcoming year 2020. Two new units are currently being tested in Riot Games' test servers, and these are Leona and Karma for this game mode.
Both characters are under Lunar origin which steadily provides four stacks of stat buffs for their allies. These characters could potentially change the game mode again if the Lunar origin's effects work well in the meta.
Update: The 10th and 11th rewards are now back as of Jan. 1. However, Riot Games has not issued a statement on its official support Twitter page about the matter.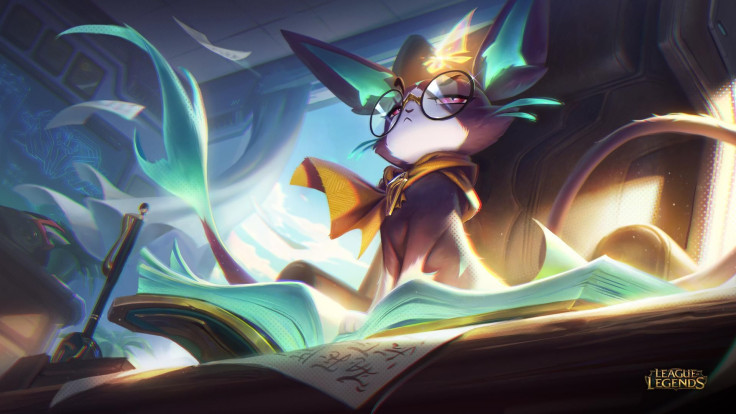 © Copyright IBTimes 2023. All rights reserved.