Is Leah Messer's Ex Jeremy Calvert Married? Instagram Photo Sparks New 'Teen Mom 2' Wedding Rumors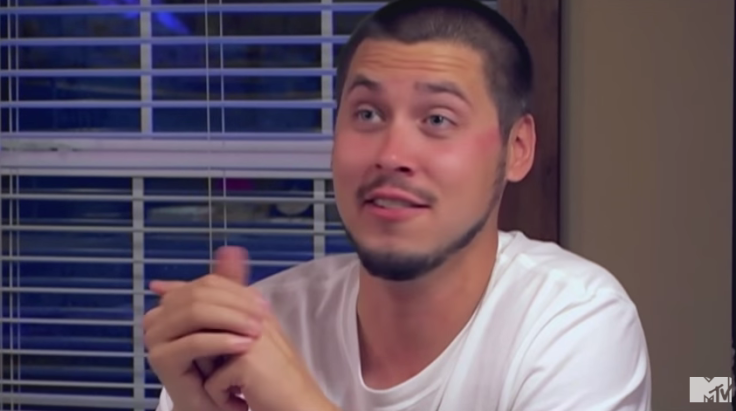 "Teen Mom 2" star Leah Messer's second husband, Jeremy Calvert, might have proposed to his girlfriend, Brooke Wehr. The West Virginia pipeliner took to Instagram Wednesday to post a black-and-white picture of his lover, who seemingly sported an engagement ring.
Brooke sits in between her daughter, Mackenzie, and Jeremy's daughter with Leah, Addie. "Hahaha the girls being silly at dinner," he captioned the post. It was liked thousands of times by his 288,000 followers.
People quickly realized that Brooke had a diamond ring on that finger. Many congratulated him in the comment section, praising his choice of a new wife.
Jeremy hasn't confirmed that he and Brooke are engaged. The couple went on vacation to a beachfront location with their children, but Jeremy didn't reveal where.
In a different black-and-white picture on Instagram, he confessed his love for Brooke. Jeremy has his arm around his girlfriend. "My baby doll. Gosh, I love her so much," he wrote Wednesday about the Ohio mother-of-one. ​
The day before, he took Brooke and their daughters to the beach. "Finally some sunshine for these two to play #beachday ," he wrote.
Jeremy has been public about his plans to marry Brooke. "F--- yes I do plan on marrying Brooke f--- yeah why wouldn't I?" he wrote on Instagram last month. "She treats me great, works hard [as f---], takes amazing care of her child. She makes me smile every day, yes we have our moments but f--- what couple don't [sic]." He has since deleted the post.
Leah hasn't responded to the possible marriage. Instead, she is focused on co-parenting. Unlike the past, she has found a successful balance with first husband Corey Simms, who is the father of 6-year-old twins Aleeah Grace and Ali.
"They are on great terms," an insider told Radar Online in August. "Both Leah and Corey are very happy with the new schedule."
Follow me on Twitter @mariamzzarella
© Copyright IBTimes 2023. All rights reserved.