LeAnn Rimes Dishes On Sun Costume, 'The Masked Singer' Win
KEY POINTS
LeAnn Rimes spent a lot of time and effort in choosing her costume and songs for "The Masked Singer"
The singer only told two people, her husband Eddie Cibrian and her manager, about her role on the show
Rimes said her heavy costume made performing incredibly challenging
After winning "The Masked Singer" Season 4 Wednesday, LeAnn Rimes, the singer behind The Sun, has opened up about how she ended up choosing her costume.
Rimes spoke with Entertainment Tonight Thursday after beating Aloe Blacc (Mushroom) and Backstreet Boy Nick Carter (Crocodile), who placed second and third, respectively, for the Golden Mask trophy. She revealed she spent a lot of time and effort while choosing her costume and songs.
"There was so much thought that went into the costume and the song choices, it was a lot of work," Rimes told ET. "I really had a very specific story that I wanted to tell and The Sun was like this very visual representation of everything I'm putting out in the world right now with my own music."
Rimes has been singing for decades and has already released 12 studio albums. However, "The Masked Singer" was a constant challenge for her. She felt that she had to fight for her place because the people would put her in a box.
"It's just my rebellious side," she said, explaining that she "got to really kind of embrace that on this show and actually celebrate that. 'Cause every song was different, from a different genre."
Aside from her inner struggle, her choice of costume came with its own set of challenges because it was constricting and heavy, which somehow affected her performances.
"It was definitely heavy, and being a singer, of course singing is my focus. Like, I don't care what I look like, I don't care what move I'm doing, I have to sound good," she explained. "So it was challenging to work with that much weight on my body when trying to sing these, like, really powerful songs."
During her time on the show, only two people were aware that she was The Sun, her husband Eddie Cibrian and her manager. Apparently, even her children didn't know that Rimes was the artist behind the golden mask.
"Eddie was the only person who knew. Eddie and my manager. The kids did not know," Rimes shared. "I told [the kids] last night, I looked at them at the dinner table I was like, 'I can finally tell you, I was on The Masked Singer.' My little one, he goes, 'Dang it! I lost a bet with my mom.' I was like, 'Sorry, bud.'"
The "How Do I Live" songstress had successfully kept her role on the show a secret. However, some fans who have been following the series had already been speculating that she was part of the show, claiming some clues pointed to her early on in the season. However, she denied it when she spoke with ET in November.
"I have been on that show now every season that it's been on. I have my whole Twitter account is always flooded. So I'll forever be on that show, even next year... I am not on 'The Masked Singer,'" she said at the time.
Rimes revisited the interview and admitted that she was worried she had not done a good job shutting down the rumors. The "I Need You" hitmaker also admitted that it was difficult for her to lie.
"When I got off that interview, I was like, 'Did they believe me?! And I can't lie because it just shows right here on my face," she shared.
Following her big reveal on "The Masked Singer" Season 4 finale, Rimes shared a clip on Instagram thanking everyone who supported her. She also sent some love to the incredible team behind the production for making the experience, fun, creative and safe.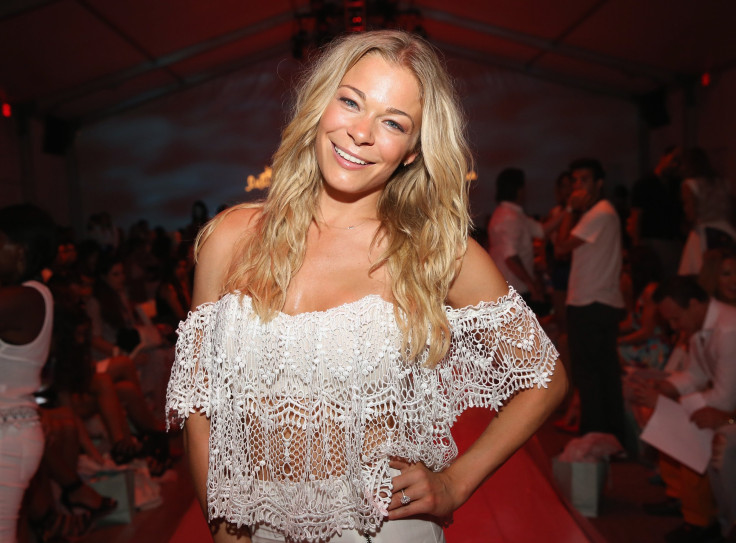 © Copyright IBTimes 2022. All rights reserved.
FOLLOW MORE IBT NEWS ON THE BELOW CHANNELS