LeBron James And Maverick Carter To Produce NBA Documentary Series With Showtime Sports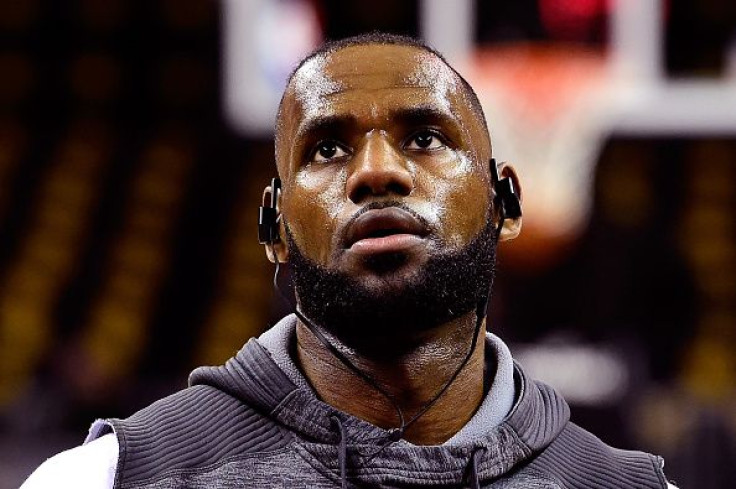 LeBron James may be looking to take his talents to the world of film, as the Cavaliers star forward reportedly teamed up with Showtime Sports to produce a documentary. SpringHill Entertainment, James' production company, will partner with award-winning producer Gotham Chopra to make a three-part documentary series set to debut on Showtime in 2018.
The film series will reportedly delve into the NBA's influence on contemporary culture. James and his longtime friend and CEO of SpringHill Entertainment, Maverick Carter, are set to executive produce the series.
READ: LaVar Ball Told Son LiAngelo Ball He Doesn't Think He'll Make It To The NBA
"We developed the idea for these films because of the incredible, generational impact some of the NBA's most successful players have had on every aspect of American culture," Carter told ESPN in an interview Wednesday. "Gotham is the perfect filmmaker to bring these stories to life, and Showtime is the right platform to showcase how they were able to transcend the game and shape the culture in an unprecedented way."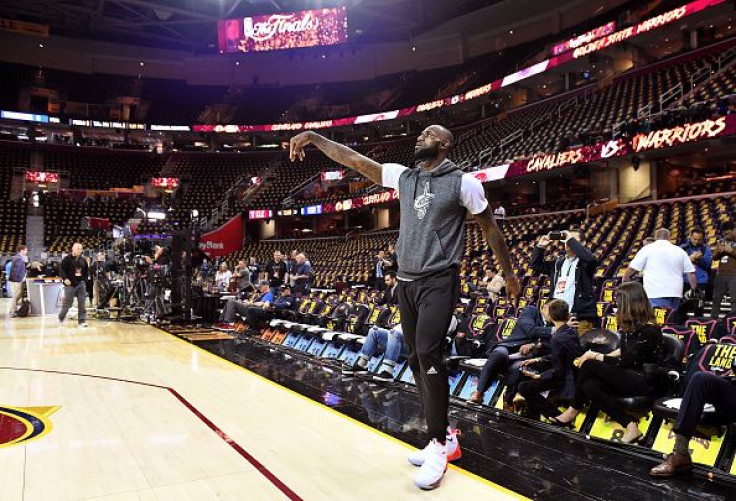 Chopra has worked on other basketball related films. He partnered with retired NBA champion Kobe Bryant for Showtime documentary, "Kobe Bryant's Muse," which chronicled his recovery from an Achilles injury.
READ: Rapper Ice Cube Debuted His BIG3 Basketball Tournament In New York City
"Despite the fact that I am a Boston Celtics fan to the bone, collaborating with Maverick and LeBron was an inspired opportunity," Chopra said. "Sports in general and specifically the NBA provide a great backdrop for storytelling. But these films offer us a chance to go beyond that; to weave a broader cultural narrative in our current social climate."
Stephen Espinoza, executive vice president and general manager of Showtime Sports, will also be overseeing the NBA-themed project.
"We are thrilled to be collaborating with LeBron, Maverick and Gotham on what will be a comprehensive look at one of the most influential sports institutions in the world," Espinoza told ESPN Wendesday. "This series of films will join a growing list of must-see documentaries on Showtime, films that reveal the myriad ways sports and culture intersect and influence each other."
James is no stranger to media. He has been working on TV and movie projects for years. He has his own online media platform called Uninterrupted, a multimedia outlet that boasts web series, documentaries and podcasts about athletes and the sports world.
The Cavaliers forward, along with business associate Carter, premiered Uninterrupted — which was funded with $15 million from Turner Sports and Warner Bros. — on Christmas Day in 2014. James and Carter centered the media outlet around athletes. They placed emphasis on the moments, emotion and details that other companies may not display.
"We do the normal media bunch, but sometimes they only give you what they want people to hear," James told Re/Code in June. "I talked to Maverick, I told him, 'I want to give [my fans] the uncut, unedited version right then and there of what my thoughts are."
© Copyright IBTimes 2023. All rights reserved.