LeBron James' Son Bronny Appears To Smoke Marijuana In Viral Clip; Twitter Reacts
KEY POINTS
LeBron James' son, Bronny, went viral after sharing a video of himself smoking what appears to be marijuana
The NBA superstar said in a previous intervew that he wants Bronny to be a positive role model to his younger siblings
James once admitted that he used to smoke marijuana when he was a teenager
LeBron James' son, Bronny James, found himself going viral for the wrong reasons on Saturday, Sept. 19.
The 15-year-old son of the Los Angeles Lakers superstar was trending on Twitter after recording and posting a video of himself smoking what appears to be marijuana on his Instagram Stories. He immediately deleted the short clip but not before netizens captured it and spread it on social media.
Bronny has since received criticism over the clip, with some calling him out for not being a good role model. However, others came to his defense, pointing out that experimenting is normal for teenagers.
"This is sooo bad as a role model to young kids Marijuana today is very addicting the increased THC levels make my 16yr old Nephew goes through severe cravings and withdrawals after he quits smoking for 5 days I makes him happy when he is high on it but the next day he loses it," one commented.
"People saying this isn't a big deal, doesn't understand that Lebron is trying to own an NBA franchise. This definitely will not help him do that. It's a negative reflection on the family as a whole," Andrew Harris wrote.
He attached a clip of one of LeBron's interviews in which the NBA superstar says he wanted Bronny to be a positive role model to his younger brother and sister. He also revealed that he often reminds his son to keep their family name and reputation in mind whenever he leaves the house.
Other netizens, however, defended the young basketball player, saying smoking one joint is not an issue.
"I can't imagine not having any freedom to be a teen on social media. Just because he is Lebron son doesn't mean the man can't live," one Twitter user said.
"He's smoking because he's human and he needs something to keep him calm under all the pressure & expectations," another wrote.
This is not the first time a member of the James family has been in the spotlight for smoking marijuana. James' wife, Savannah Brinson, was caught on camera smoking what appeared to be weed at the 2016 World Series.
The LA Lakers star also confessed to smoking marijuana when he was a teenager, ESPN reported.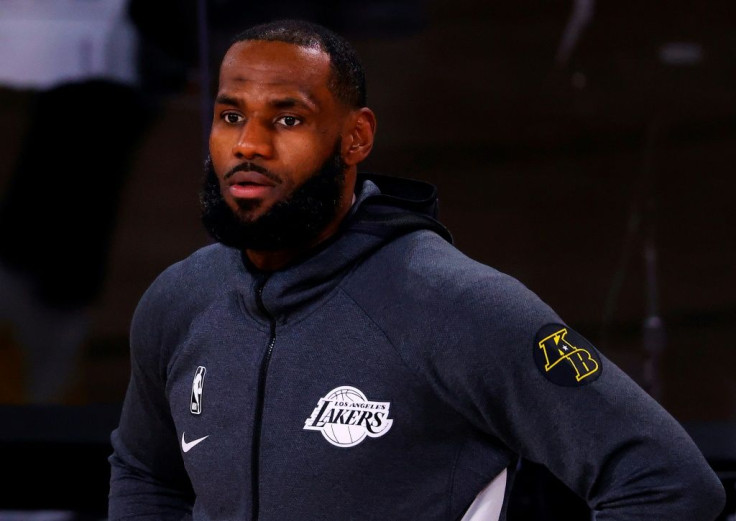 © Copyright IBTimes 2023. All rights reserved.