'The Leftovers' Season 1 Finale: How Did [SPOILER] Die?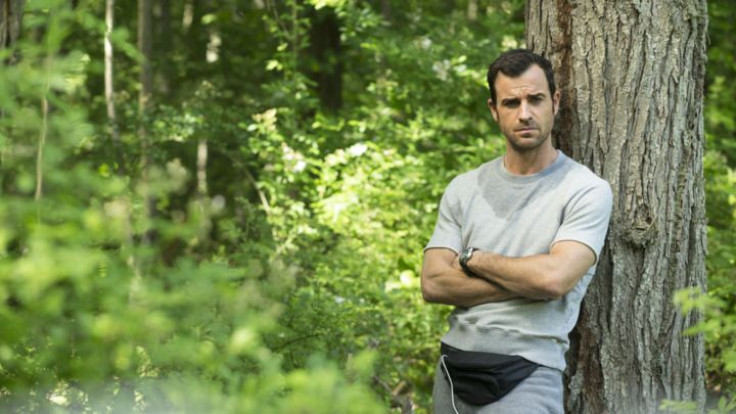 Season 1 of "The Leftovers" concluded on HBO Sunday, Sept. 7 -- and someone didn't make it out of the episode alive. The dark drama killed off a major character, shocking viewers and leaving many questions unanswered.
WARNING: SPOILERS AHEAD! Do NOT continue reading unless you want to know who got killed in the Season 1 finale of "The Leftovers."
So, who died? Holy Wayne didn't make it through the "The Leftovers" Season 1 finale. After leaving Christine and Tommy to take care of his baby (who Christine abandoned in a public restroom), Wayne was on the run from the law. Presumably, he was avoiding charges of statutory rape that were discovered earlier in the season.
Kevin met Wayne when he found him in a public restroom. Wayne was bleeding from the stomach and knew that he was about to die. On his deathbed, he was questioning a huge part of his life.
"Will you do something for me, stranger to stranger?" Wayne asked.
Kevin agreed and Wayne told him to make a wish. Wayne wanted to try to grant a wish because he wasn't sure that he could, realizing that he might be a fraud. Kevin wished for something silently. Wayne smiled and said, "granted" before he died. A SWAT team came in for Wayne right after he died.
Wayne may have granted Kevin's wish. Presumably, Kevin wanted his family back. While no one was brought back, Tommy left the baby on Nora's doorstep and made it seem like Kevin and Nora were going to have a family. Did Wayne make that happen? That actually seems to be the least important issue after Wayne's death.
The death scene left fans with plenty of other pressing questions: Who tipped off the SWAT team? Who killed Wayne? Did he kill himself? How was Wayne killed? A bleeding stomach could indicate a stabbing or being impaled, but it could be something much more disturbing. Fans will have to wait for answers until next year.
"The Leftovers" Season 2 will air on HBO in 2015. Which questions from "The Leftovers" Season 1 finale do you need answered ASAP? Let us know in the comments section below!
© Copyright IBTimes 2023. All rights reserved.