'The Leftovers' Season 1 Spoilers: Finale Synopsis Released Online; What Will Happen In 'The Prodigal Son Returns'?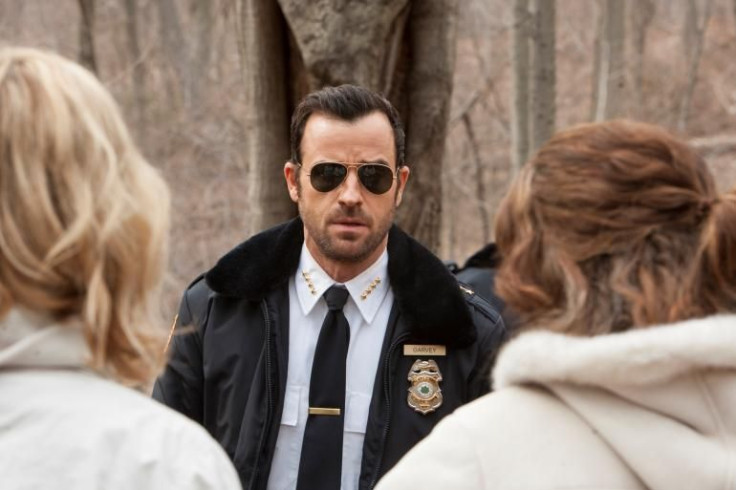 It feels like just yesterday we witnessed 2 percent of the world's population mysteriously vanish from earth during the series premiere of the HBO drama, "The Leftovers." Now, seven weeks later, fans are preparing themselves for another heavy-hitting disappearance – the show's Season 1 finale.
The thrilling first installment of Damon Lindelof and Tom Perrotta's drama will conclude on Sunday, Sept. 7, at 10 p.m. ET with episode 10, "The Prodigal Son Returns." And according to the synopsis for the Season 1 finale, viewers are in for one heck of a nail-biting episode.
The summary for episode 10 reveals "an unexpected ally will help Kevin (Justin Theroux) get out of a jam near the town of Cairo." Unfamiliar with the area of Cairo? Well, never worry – because fans will get their fair share of information on the town when episode 8, titled "Cairo," airs on Sunday, Aug. 17. Pay close attention for clues!
The Season 1 finale synopsis continues to explain that while Kevin is swindling himself out of another chaotic situation, an elaborate "Memorial Day initiative by the Guilty Remnant will plunge Mapleton" into mayhem. With Kevin out of town, who will stop the Mapleton residents from pummeling members of the Guilty Remnant to death?
It was also revealed that Holy Wayne himself will make a Season 1 finale appearance when he grants one last final wish. Does that mean viewers should anticipate a Wayne-less Season 2? It was recently revealed that "The Leftovers" was officially renewed for a second season, which means it's quite plausible for the Season 1 finale to leave us with some major cliffhangers.
What do you think will happen in the Season 1 finale of "The Leftovers"? Will viewers finally get the answers they crave? Sound off in the comments section below.
© Copyright IBTimes 2023. All rights reserved.