'Legend of Korra' Book 4 Spoilers: Was A Season 4 Kuvira Scene Accidentally Leaked By Nickelodeon? [VIDEO]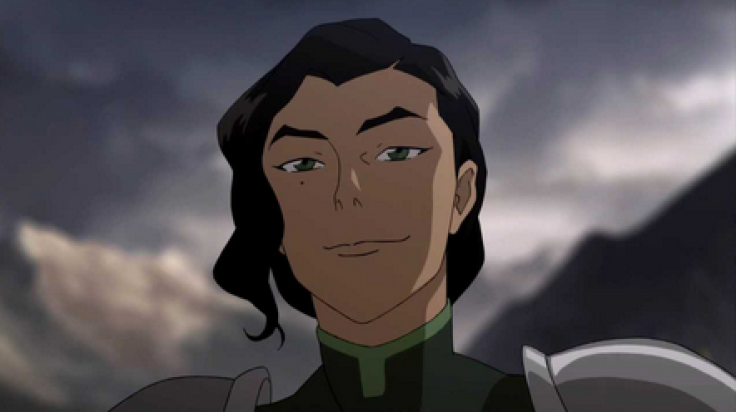 Season 3 of Nickelodeon's "The Legend of Korra" is returning to television on the network's sister station, Nicktoons. The Season 3 finale was released on Nick.com earlier this month following a leak of the final episodes. The show had been airing online after Nick pulled the show from its TV slot due to low ratings. Now the third season is getting another shot on television, but the trailer for the re-release has fans talking about Season 4.
The teaser trailer for the Nicktoons release of Season 3 shows a few shots from Season 4 and fans are in a frenzy over one of the new characters, Kuvira. Kuvira appeared in the second to last episode of Season 3, saving Tonraq's life after Zaheer threw him from a cliff while kidnapping Kora. Kuvira caught Tonraq with her metal wires.
Watch Kuvira's introduction to the series below:
Despite Kuvira's good deed, fans do not trust the new character. Her mysterious appearance late in the season combined with the ominous music that accompanied her introduction led many to believe that the show had found its next villain for Season 4. The short shot of the character in the new trailer shows her making a seemingly sinister face in front of a group of other characters and many fans believe this proves their theories.
Watch the trailer for Season 3 below:
Season 3 left off with the Avatars defeating the Red Lotus and rescuing Korra, despite her being confined to a wheelchair. Fans will have to wait for Season 4, which is set to premiere in February 2015, to know for sure if Kuvira is the new season's villain. In the meantime, fans can enjoy the encore premiere of Season 3 on Nicktoons later this month.
Do you think Kuvira is the next villain in "The Legend of Korra?" Tweet your thoughts to Ja9GarofaloTV.
© Copyright IBTimes 2023. All rights reserved.