'Legends' Premieres At ATX Television Festival; Get The Scoop On TNT's New Psychological Thriller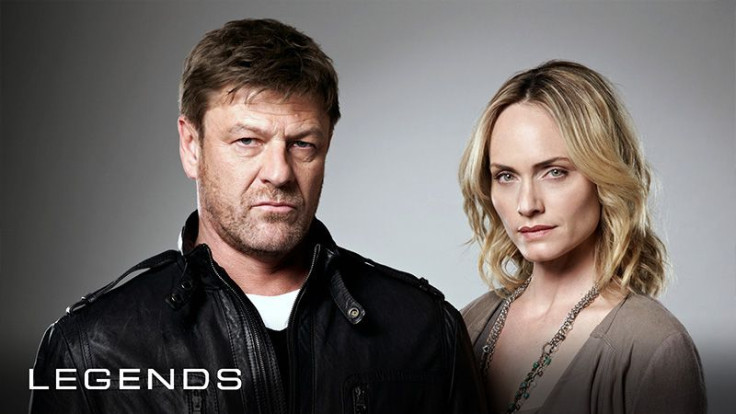 If you thought your day was jam-packed with drama from tiring commutes to hectic works days – you may reconsider after watching the series premiere of TNT's upcoming series, "Legends."
And luckily for action-seeking fans, we've got the whole scoop and nothing but the scoop of what viewers can expect before the show makes it's nail-biting debut on Wednesday, August 13 at 9/8c – straight from the Executive Producer's mouth!
During the third season of the ATX Festival, held in Austin, Texas, Brad Turner explained that the summer series (based on Robert Littell's book "Legends: A Novel of Dissimulation") will radiate a "24"-esque vibe throughout the series. That's probably because the "Legends" EP was one of the directors responsible for the shenanigans Jack Bauer found himself in during the serialized drama. So, if you love clock-ticking, heart-stopping drama, then "Legends" is the show for you!
What can viewers expect to go down during the premiere of "Legends"? Well, the episode will open up with a nail-biting scene that will surround everyone's favorite "Game of Thrones" character Ned Stark. Yep, that's right! Sean Bean will be starring in the upcoming drama as Martin Odum. And according to Turner, the former "GoT" actor will be keeping his head. Phew! That's a relief.
"He was excited to play a role he didn't have to die in," the EP quipped. But just because Bean's noggin is safe – for now – doesn't mean he won't be close to losing it throughout "Legends." Bean's character will encounter his fair share of life or death drama as the series unfolds.
For those who haven't done their "Legends" research, the story follows a deep-cover operative [Odum], who has an uncanny ability to transform himself into a different person for each job –- aka a "Legend." But his own identity will come into question when a mysterious stranger suggests Odum might not be who he thinks he his. HINT: Who really is Lincoln Dittmann?
Lincoln is Martin's glasses donning, stubble sporting and stutter speaking "legend" that he's been playing to essentially lock away the bad guys. But the operative will find himself being able to play his character better than he anticipated when he starts blurring the lines between what he thinks is reality and what is pretend. This will ultimately effect his personal and professional life.
"He's very much tortured because Martin Odum might be the legend," Turner teased the psychological thrills of the plot.
And let us not forget to mention that fans will be able to catch Bean's true talent first hand when he's able to slip into an American accent from his British brogue like it's no big deal.
That leaves us with one last question: Will Martin every learn his true identity and how he came to lose the grasp of reality?
"You will not be disappointed by episode 10," Turner promised, in regards to whether or not Bean's character would learn the truth by the show's freshman finale. "We won't leave you hanging."
© Copyright IBTimes 2022. All rights reserved.
FOLLOW MORE IBT NEWS ON THE BELOW CHANNELS