'Legends Of Tomorrow' EP Thinks Constantine Is 'Too Cool' For The Waverider
Though Matt Ryan is joining "Legends of Tomorrow" as a series regular for Season 4, fans may not see his character John Constantine settle on the Waverider.
In an interview with TVLine, executive producer Phil Klemmer admitted that he isn't sure yet whether Constantine will be staying on the timeship with the rest of the Legends next season.
"I don't know if I want to see John Constantine actually having to live on the ship, because he seems a little cooler than that," Klemmer said. "I like the idea that he's a bit of a lone wolf, so we'll have to figure out where exactly he's going to live. Like, what would his room even look like? I think he's a bit too cool for school [to live on the Waverider], in a good way."
While it's unclear how Constantine will exactly fit into the show's Season 4, one thing is for sure: his bigger role signals a darker direction for the CW series.
"We want to get into the world of fantastic myths and monsters a bit more," Klemmer told TVLine of the tonal shift, noting that last season's main villain Mallus is actually a "bellwether of bad guys to come in Season 4.
"Up until this point, we've been dealing with earthly and historical bad guys, and we certainly had fun with all of that, but this year we dabbled in the world of the occult, through Damien Darhk (Neal McDonough) and his enterprises," Klemmer continued. "But you know that Constantine is coming onto the show [as a regular] next season, so we want to go deeper, we want Mallus to be used as 'the tip of the iceberg.'"
Speaking at WonderCon 2018 last month, Ryan explained why joining the show as a series regular is interesting for him. "On 'Legends,' how is he going to interact with those guys?" Ryan asked at the convention (via Syfy Wire). "What kind of dynamic is it going to bring having him on that ship? He doesn't really work well with the team. Those are the kind of interesting things to see how it develops in that world. … I hope the fans will enjoy it."
As for how he plans to prepare for his full-time stint on "Legends of Tomorrow," Ryan said that he's reading "Constantine" comics again. "My job now is to go back to the comics and see how much more I can gain and gather from what I haven't read and reread the stuff I have read, and find more interesting things to bring to it," the Welsh actor shared. "I think I read about 150 (issues) when I was originally doing the show, and then I stopped. And I've just picked up 'Hellblazer: Rebirth,' so I'm gonna read that."
"Legends of Tomorrow" Season 4 is expected to premiere on The CW in the fall.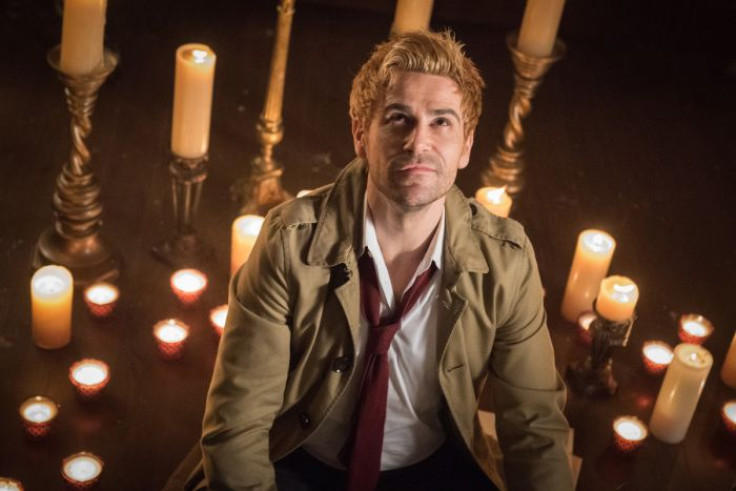 © Copyright IBTimes 2023. All rights reserved.
FOLLOW MORE IBT NEWS ON THE BELOW CHANNELS