'Legends Of Tomorrow' Spoilers: EP Reveals First Season 4 Details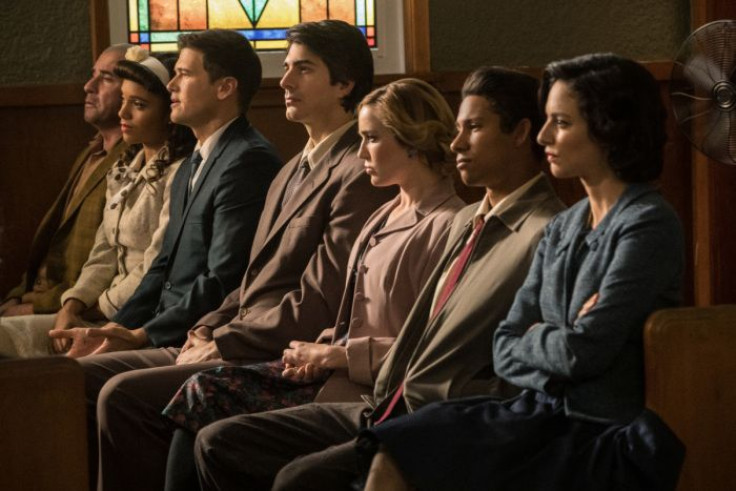 Fans can expect a lot of changes on "Legends of Tomorrow" when the CW series returns for Season 4 later this year.
"There are more changes coming," executive producer Phil Klemmer told TV Guide of what's to come in the new season. "We don't want 'Legends' to just remain in stasis. [So] we're gonna have at least a Legend, if not two, kind of breaking bad next season. And then, presumably, we'll find another new Legend."
But viewers won't be meeting the new members of the crew at the start of Season 4. "I don't think we'll discover our new Legend or Legends in the premiere next season," Klemmer told TVLine. "But we're hoping to discover a new person or people along the way, who can become a full-time resident of the [ship]."
The decision to introduce at least one new Legend next season isn't surprising at all, as Amaya (Maisie Richard-Sellers) left the team for good at the end of the Season 3 finale. Interestingly, as confirmed by Entertainment Weekly right after the finale aired, Richardson-Sellers will continue as a series regular in Season 4.
In addition to the changes to the Legends lineup, the show will also be heading in a darker direction for Season 4. "We want to get into the world of fantastic myths and monsters a bit more," Klemmer told TVLine of the tonal shift next season, noting that Mallus is actually a "bellwether of bad guys to come in Season 4."
"Up until this point, we've been dealing with earthly and historical bad guys, and we certainly had fun with all of that, but this year we dabbled in the world of the occult, through Damien Darhk (Neal McDonough) and his enterprises," Klemmer said. "But you know that Constantine (Matt Ryan) is coming onto the show [as a regular] next season, so we want to go deeper, we want Mallus to be used as 'the tip of the iceberg.'"
Although the show will be diving deeper into the world of supernatural next season, Klemmer assured fans that it won't abandon its time-traveling roots. "We'll always be a time-travel show but I think the genre thing really frees us up to do a lot of cool stories," he said.
"Legends of Tomorrow" Season 4 is expected to premiere on The CW in the fall.
© Copyright IBTimes 2023. All rights reserved.