'Legends Of Tomorrow' Season 2 Spoilers: Dominic Purcell Talks Mick And Amaya's Relationship, Leonard Snart's Return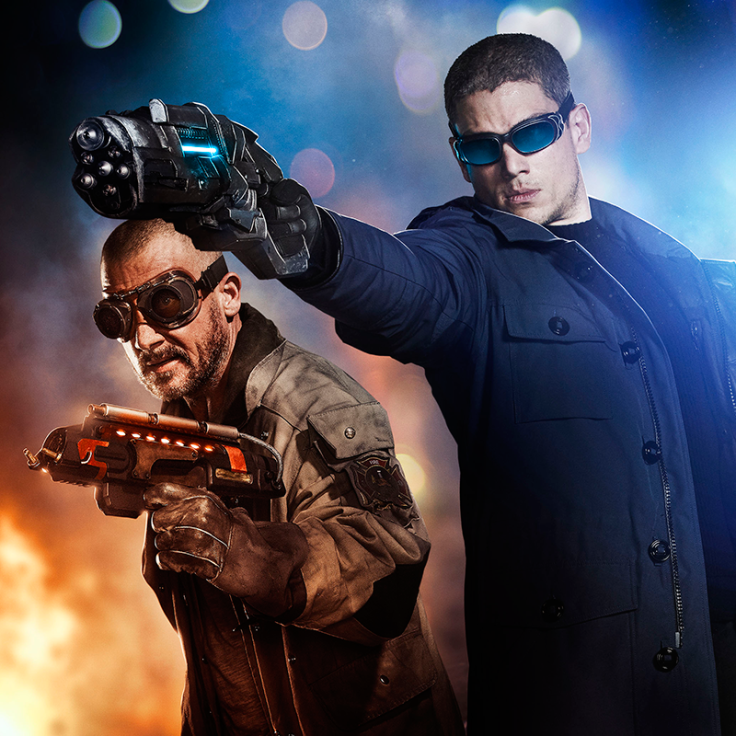 "Legends of Tomorrow's" Mick (Dominic Purcell) and Amaya (Maisie Richardson-Sellers) are just friends. While some viewers find Mick and Amaya's relationship romantic, Purcell said that there is no romance between the two characters.
"There's no relationship going on between Amaya and Heat Wave," Purcell told Entertainment Weekly. "It's more of an emotional connection."
Although executive producer Phil Klemmer confirmed to Entertainment Weekly that Mick and Amaya's bond "is not romantic," he implied that Mick's closeness with the Justice Society of America member may prevent the heat gun-wielding Legend from returning to the dark side when he meets his old partner, Leonard Snart, later in Season 2.
"[Mick's] arc with Amaya this season is pretty poignant, especially in the [midseason finale]. She's gotten under his skin," Klemmer said. "It's not a romantic thing, but there's a real Beauty and the Beast vibe that those two characters have. So when Snart comes back, it's really a question of, 'Who is Rory? Has he really made progress? Or is he going to slip into his old ways?"
Purcell said that there's always a possibility that Leonard's return will send Mick back to his old ways. "I don't think Mick is a good guy," the "Prison Break" actor said. "And there's a lot of history [between Mick and Leonard]. Mick loves Cold."
As for how an earlier version of Leonard is going to react when he crosses paths with Mick once again, Miller told Entertainment Weekly at the Television Critics Association's press tour earlier this month that he thinks his character is going to be disappointed with Mick for working alongside a group of heroes.
"I think some of that disappointment would steam from being triggered by watching his former buddy, a hard criminal, show a softer, more heroic side, because that might mean to Snart that he, too, is capable of showing a softer, more heroic side," Miller said.
"Legends of Tomorrow's" next episode (Season 2, episode 10), titled "Legion of Doom," airs on Tuesday, Jan. 31 at 9 p.m. EST on The CW.
© Copyright IBTimes 2023. All rights reserved.