'Legends Of Tomorrow' Season 2 Spoilers: EP Reveals What Nate Thinks Of Medieval England In Episode 12 Featurette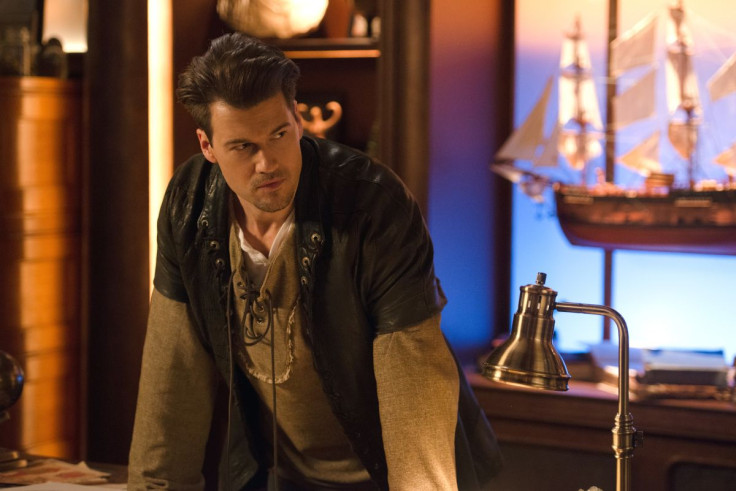 Nate's (Nick Zano) expectation of medieval England is different from the rest of the Legends.
In "Inside DC's Legends of Tomorrow" featurette for Season 2, episode 12, executive producer Phil Klemmer said that Nate — being the historian that he is — believes that medieval England doesn't look like any Arthurian legends.
"Nate … is basically 'Okay, all the legends you heard about Camelot are just stories," Klemmer said of what the character thinks of medieval England. "'It's stupid. People didn't ride around on white horses and joust in armor and it's actually squalid and disgusting. The real version is not medieval times; so just calm down.'"
However, much to Nate's surprise, "when we get [to medieval England], we realize it looks exactly like medieval times," Klemmer revealed. "It looks like the Disney version of Arthur's England."
As previously reported, the team travels to 507 A.D. Britania where Stargirl (Sarah Grey) is guarding a piece of the Spear of Destiny. While protecting the shard of the spear from evil Rip (Arthur Darvill), the Legends meet King Arthur's (Nils Hognestad) wife Guinevere (Elyse Levesque) who helps the time travelers accomplish their mission.
Apparently, 507 A.D. isn't the only time period the Legends are visiting in the episode. According to the synopsis for the episode, the group actually heads to the future — where they reunite with Dr. Mid-Nite (Kwesi Ameyaw) — before traveling to the past.
The episode is titled "Camelot/3000," but executive producer Marc Guggenheim told IGN last month that the installment isn't an adaptation of Mike W. Barr's 12-issue comic book series of the same name.
"I will say, just managing expectations, we are not doing our adaptation of 'Camelot 3000' by Mike W. Barr," said Guggenheim. "That slash in the title, 'Camelot/3000,' is very much there for a reason. I'll just say it takes place in two time periods — the year 3000, and it takes place in Camelot."
"Legends of Tomorrow" Season 2, episode 12 airs on Tuesday, Feb. 21 at 9 p.m. EST on The CW.
© Copyright IBTimes 2023. All rights reserved.