'Legends Of Tomorrow' Season 2 Spoilers: Sara And Jax Enter Rip's Mind In Episode 13 Featurette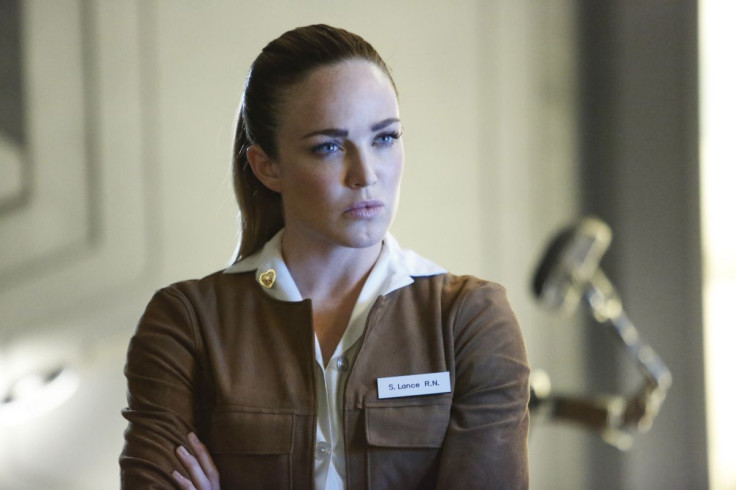 Sara (Caity Lotz) and Jax (Franz Drameh) have a different kind of mind-trip in tomorrow's episode of "Legends of Tomorrow."
In the "Inside DC's Legends of Tomorrow" featurette for Season 2, episode 13, executive producer Phil Klemmer revealed that Sara and Jax will go inside Rip's mind to find the location of the last piece of Spear of Destiny. "[In the episode,] we realize that the only way to find out where the last piece of the spear is — the one that is entrusted to Nate's (Nic k Zano) grandfather Commander Steel (Matthew MacCaull) — is to get Rip to tell us," he said.
Surprisingly, the idea to get inside Rip's head comes from Mick (Dominic Purcell). "The time masters did it to me all the time," Mick tells Sara and Stein in the featurette. When Sara asks what exactly that is, Gideon (voiced by Amy Pemberton) answers: "Cognitive intrusion … a process in which one consciousness enters another."
While Sara and Jax's trip to Rip's consciousness also gives the Legends an opportunity to extract the true and good version of Rip out, their mission won't be easy as they have to fight evil versions of themselves inside Rip's mind.
Meanwhile, while the rest of the team are busy assisting Sara and Jax on their journey to Rip's consciousness, Ray (Brandon Routh) leads Amaya (Maisie Richardson-Sellers) and Nate (Nick Zano) to recover the ship's primary temporal delineator, which was lost after Rip made the ship crash in 69 million BC.
Klemmer said that Ray volunteers to find the missing part of the ship, as he is quite familiar with the time period. As fans can remember, Ray spent time between Season 1 and Season 2 being chased by dinosaurs in the same era.
According to the synopsis for the episode, Nate and Amaya also continue to get closer to one another. Their intimacy, however, could cause some serious ramifications.
"Legends of Tomorrow" Season 2, episode 13, titled "Land of the Lost," airs on Tuesday, March 7 at 9 p.m. EST on The CW. Watch the featurette below:
© Copyright IBTimes 2023. All rights reserved.