'Lego Movie' Wins Critics' Choice Award For Best Animated Film Following Oscar Nomination Snub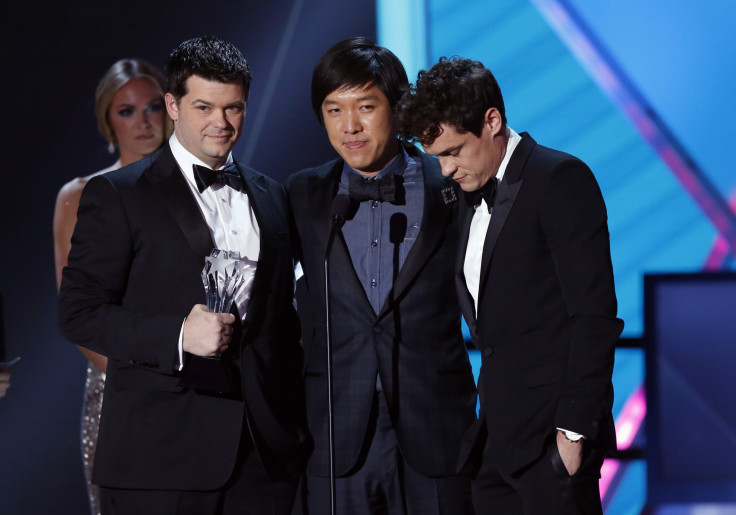 Take that Academy of Motion Picture Arts and Sciences! Just hours after "The Lego Movie" was snubbed from the list of 2015 Oscar nominees, the Warner Bros. film walked away with the win for Best Animated Feature at the 20th annual show Thursday night.
The film's director and screenwriters, Chris Miller and Phil Lord, accepted the award onstage during the 2015 show alongside producer Dan Lin. "What a roller coaster of emotions today has been," Miller said.
"This award is just extra special today," Lin added. "We made our movie to bring joy to people around the world. This award is just gravy."
Following his dig to the Academy on Twitter by building his own Oscar statuette out of Legos, Lord had to this to say during the acceptance speech: "We also want to thank you guys, the Critics' choosers, for having the courage to give an award to something called 'The Lego Movie.'"
Actor John Krasinski presented the award. Other titles that were nominated in the Critics' Choice category included "The Book of Life," "Big Hero 6," "The Boxtrolls" and "How to Train Your Dragon 2."
"The Lego Movie" follows the tale of an ordinary Lego construction worker on his journey to save the Lego universe from an evil tyrant. The movie stars voice actors Chris Pratt, Elizabeth Banks, Will Arnett, Will Ferrell, Morgan Freedom, among others.
The film made its debut in February 2014. According to Box Office Mojo, it has grossed over $257.7 million nationwide.
Watch the 2015 Critics' Choice Movie Awards LIVE here.
© Copyright IBTimes 2023. All rights reserved.