Leonard Nimoy's Son Plans 'Spock' Documentary; Justin Lin To Direct Next 'Star Trek' Movie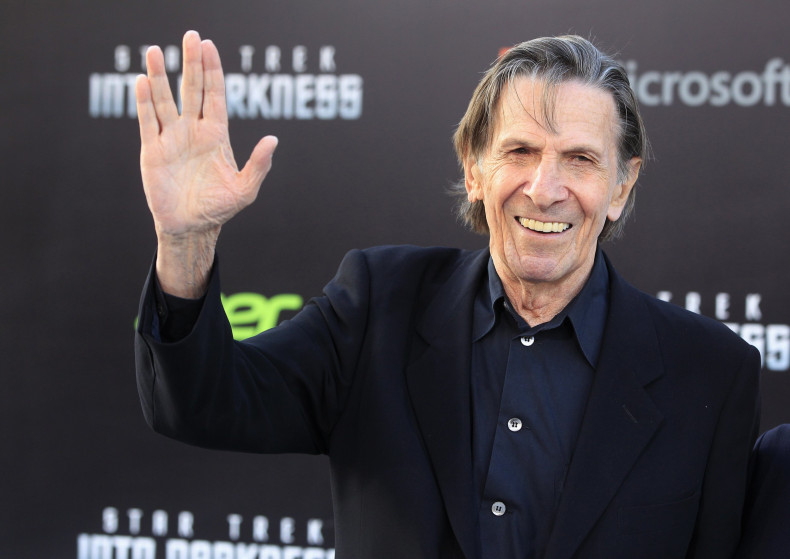 Adam Nimoy has started a fundraising campaign to make a documentary about his father's "Star Trek" character Spock. The film aims to celebrate the 50th anniversary of the original TV series in which Leonard Nimoy first played the popular character.
The campaign, titled "For the Love of Spock," aims to raise $600,000. The KickStarter page of the project shows that the producers have already raised more than $58,000 from more than 800 people. Leonard Nimoy, who died in February at age 83, was committed to the project, his son revealed. The funding would be used to film interviews of Leonard Nimoy's friends, colleagues and family members.
The film would be produced by David Zappone, Kevin Layne and Joseph Kornbrodt of 455 Films, a Los Angeles company that has made several "Star Trek" documentaries. The narration for the Spock film would be done by actor Zachary Quinto, who has played Spock in the reboot movies of the franchise.
Photos of the Nimoy family and of the late actor as Spock have already been gathered. The documentary planners also promise "never-before-seen home movies" and a few "Star Trek" artifacts that haven't been seen in about 50 years.
People who help fund the project would receive special items from the producers. The items range from Spock collectibles such as home photos and magazine articles to a picture of the supporter in the documentary.
Before his death, Leonard Nimoy appeared in both "Star Trek" reboot movies that were directed by J.J. Abrams. The next movie from the franchise will be directed by Justin Lin. The director spoke to Deadline about what it means for him to be a part of this popular franchise.
Lin explained how much the franchise meant for him as a kid and said that he watched reruns of the original 1960s NBC series with his family. He pointed out that it was Abrams who called him one day and said that if he liked the franchise he should be "bold" and take up the responsibility of directing the next movie.
The director recognized that by the time the next "Star Trek" movie hits theaters, the franchise will be celebrating its 50th anniversary. Talking about the "fresh" approach to the new movie, Lin said that while the Klingons and the Romulans were great villains, "it's time to go further." He said the producers have created "whole new worlds and species" for the next movie.
© Copyright IBTimes 2022. All rights reserved.