'Star Trek 3' Script Changed To Make $1B More: Writer, Actor Simon Pegg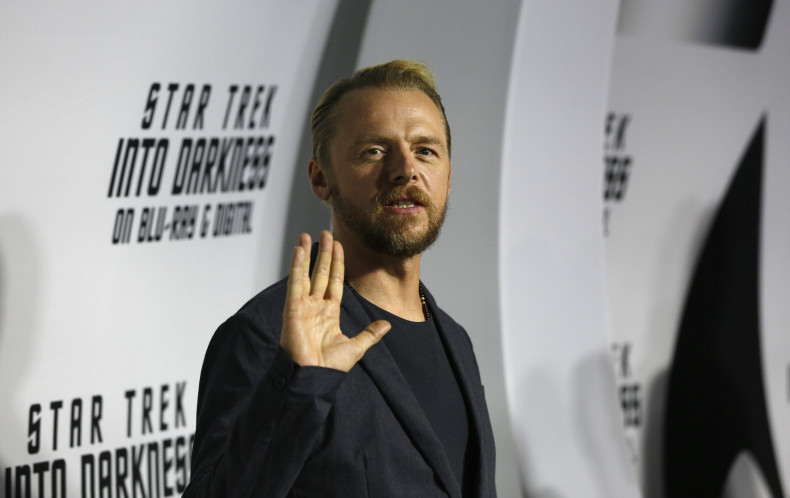 Actor and writer Simon Pegg said that the script of "Star Trek 3" was changed, after seeing the success of recent superhero movies. The studio is said to be looking to make an additional $1 billion at the box office with the upcoming movie.
Pegg plays Chief Engineer Scotty in the movie and is also one of the writers of the script. According to the Guardian, the actor said that the studio felt the previous script was "too Star Trek-y" and wanted it changed.
Comparing the success of the Marvel movies at the box office with that of "Star Trek" movies, Pegg pointed out that "Avengers Assemble" made $1.5 billion and "Star Trek: Into Darkness" made $500 million. So the studio apparently feels that there is an additional $1 billion that can be made. [Readers should note that the Marvel movie being cited here is the 2012 "The Avengers." "Avengers Assemble" is the name of an animation series of the franchise. The actor may have been misquoted.]
Explaining why the "Star Trek" franchise hasn't been more successful, Pegg said the movies were not "fun, brightly colored, Saturday night entertainment like 'The Avengers.' " The solution was to come up with a script for "a western or a thriller or a heist movie" and then "populate" the script with "Star Trek" characters.
Pegg also chronicled the changes in Hollywood movies. "Star Wars" was apparently the watershed moment in the movie business, before which the hit movies were "gritty, amoral art movies" like "The Godfather" and "Taxi Driver." The focus later changed to "spectacle."
Pegg said he believes that society has been "infantilized." He explained that movie audience now consumed "very childish things" like comic book superheroes and adults are said to be taking these things seriously.
© Copyright IBTimes 2022. All rights reserved.