Leslie Jordan Dead At 67 After Crashing BMW Into The Side Of A Building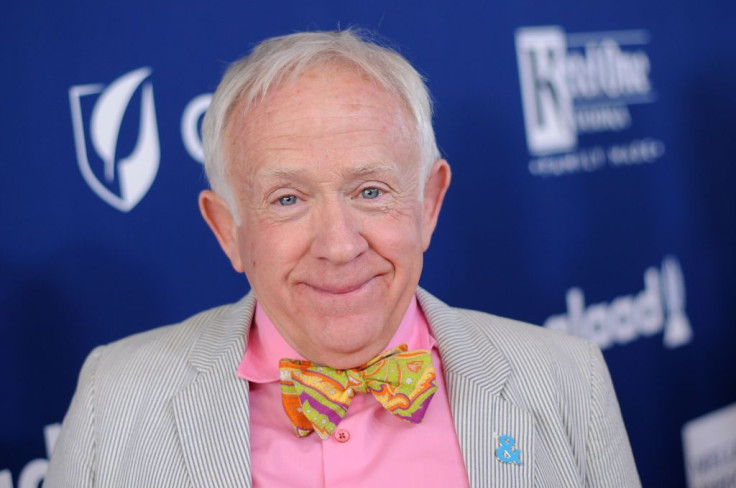 KEY POINTS
Leslie Jordan's rep confirmed the actor's passing in a statement via Instagram
It's suspected that Jordan suffered a medical emergency before the crash
A sneak peek into a project Jordan was working on before his death will be released in the coming days
Leslie Jordan passed away after a car crash in Los Angeles Monday morning. He was 67.
The popular comedian's rep confirmed his death to Page Six and shared a statement via Jordan's official Instagram account.
"The love and light that Leslie shared will never go out, and we invite you to share your memories and comfort each other during this time. In the coming days we will be giving a glimpse of a project Leslie was really proud of and was looking forward to sharing with the world," his rep wrote.
Jordan crashed his BMW into the side of a building at Cahuenga Boulevard and Romaine Street in Hollywood at 9:30 a.m. Monday, Los Angeles Police Department officer Lizeth Lomeli told The Los Angeles Times. The actor was declared dead at the scene.
It was not immediately clear whether Jordan was killed in the crash or suffered a medical emergency beforehand.
But an unnamed law enforcement source told the outlet that the condition of the vehicle suggested Jordan may have lost control before slamming into the building.
TMZ was the first to break the news of Jordan's passing. Photos and footage obtained by the outlet showed Jordan's car being hauled away from the site of the crash. Some photos of the vehicle showed heavy damage to the front passenger's side and one of the wheels almost totally taken off.
The "American Horror Story" actor has over 100 screen credits dating back to 1986. Some of his most memorable characters include Lonnie Garr in "Hearts Afire," Beverley Leslie in "Will & Grace" and Mr. Blackly in "The Help." Most recently, he was a series regular on "Call Me Kat" alongside Mayim Bialik.
Jordan became a viral social media star during the pandemic due to his heartwarming and comedic videos. His Instagram following increased from 50,000 to 5.8 million over the past two years.
In his videos, he documented his mundane daily activities, from attempts at following exercise videos to his morning breakfast rituals.
In September last year, Jordan shared a hilarious photo recreating Kim Kardashian's look from the 2021 Met Gala, where the reality star wore a black Balenciaga bodysuit that covered her from head to toe, including her face. The actor used his underwear and put it over his head.
"Who wore it better? Clean underwear equals fashion brilliance!!! @kimkardashian," Jordan wrote on Instagram alongside side-by-side photos of Kardashian's look and his outfit.
At the time, Jordan received many compliments over his hilarious take on Kardashian's fashion moment.
"You wore it best, gurl," "Queer Eye's" Bobby Berk wrote with a fire emoji. "Nailed it!" Lindsay Holiday commented.
"You, honey, you!! Now open up that fly and breathe... Y'all are making me claustrophobic," Linda Thompson wrote with rolling-on-the-floor laughing emojis.
Jordan, who was an openly gay star, once joked to Page Six that he knew he was homosexual "since birth."
"I fell out of the womb and landed on Mother's high heels," he told the outlet.
In August 2021, Jordan and Shania Twain bonded over their religious upbringing and music in an episode of the country icon's Apple Music radio show, "Home Now Radio."
Twain said that music was her "savior" and the "safe zone" where she "wasn't judged,
adding that growing up in a family with God and music was an "inspiring way to grow up."
Jordan agreed but shared that he had stopped going to church.
"When I'm being very dramatic, I say, 'Well, I grew up in the church, but I walked away,' because the whole gay thing came around. I firmly believe that God made me this way. I'm not a mistake," he said.
"This is not my cross to bear. It's part of what I am and I want to celebrate that, but when you grow up and you're just so scared... But I never walked away from the church. I just quit going," he explained.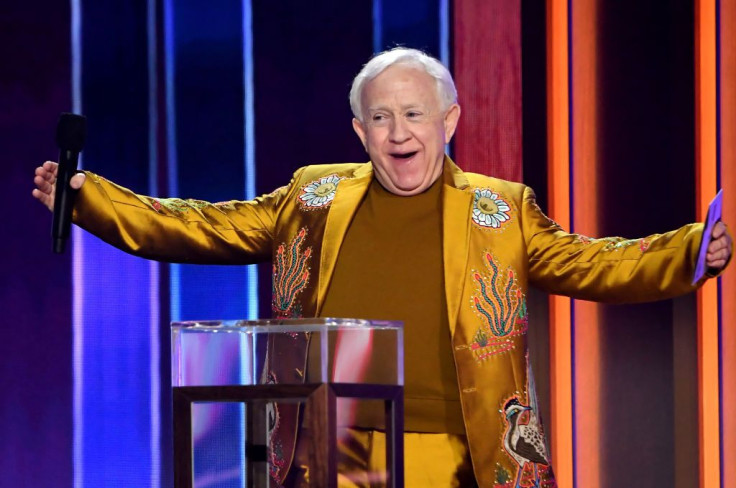 © Copyright IBTimes 2023. All rights reserved.