'Lethal Weapon' Season 3 Renewal At Risk Over Clayne Crawford's Behavior
A behind-the-scenes issue has reportedly put the future of Fox's "Lethal Weapon" in jeopardy.
According to Deadline, series co-lead Clayne Crawford, who plays Martin Riggs on the show, has allegedly been emotionally abusive on set, leaving the buddy cop series' very likely Season 3 renewal in the balance.
The news outlet went on to claim that Crawford has a history of bad behavior on the show. Though the "Rectify" alum has reportedly been disciplined several times over complaints of emotional abuse and creating a hostile working environment, it appears that the actor hasn't learned his lesson, as the issue is said to have escalated to a point where some of her co-stars as well as crew members would feel uncomfortable being around him on set.
If Fox decides to renew the show for Season 3, "Lethal Weapon" may end up moving forward without Crawford as Riggs. As Deadline revealed, series producer Warner Bros. Television is considering recasting the role in order to keep the show going.
Interestingly, TV Insider reported that Fox is said to have considered recasting the Riggs role with a female to balance out Damon Wayans' Roger Murtaugh.
Casting the role of Riggs, which was famously played by Mel Gibson in the original film franchise, had been very difficult for the show's producers. "It was incredibly hard to cast this role because Mel Gibson played it so iconically," executive producer Miller admitted to Screener in 2016. "We looked in Los Angeles, New York, Canada, England, Australia … We looked everywhere and most people came in … doing — whether it was conscious or not — a poor man's Mel Gibson. They were doing a Mel Gibson imitation, even if they didn't want to."
"Then Clayne came in," Miller continued. "He's from Alabama so he's got this light southern twang… He's just got this different presence and a different way of approaching things."
Miller and his fellow producers, however, needed the help of Fox Television Group chairman and CEO Dana Walden to encourage Crawford to reconsider the role after initially declining to do the part. "I wasn't interested in a remake," Crawford previously told The Hollywood Reporter of why he passed on the project at first. But after the executive producers assured him that they're not doing a remake of the film franchise, Crawford ultimately said yes.
Part of the reason Crawford had a change of heart was his realization that showrunner Matt Miller wanted to do the show, and was not merely assigned to do it. "Miller asked to do 'Lethal Weapon.' He wanted it, right? So that's different, as opposed to somebody going, 'Hey, go turn Howard the Duck into a TV series,' and the writer thinking, 'Ah, I hated that movie,'" Crawford told Digital Spy last September. "He wanted to do it. He was such a fan, and because he was a fan, he didn't want to be disrespectful in any way. He wanted to make sure that he did it some kind of justice."
Do you think "Lethal Weapon" would work without Crawford as Riggs? Sound off in the comments section below!
"Lethal Weapon" airs Tuesdays at 8 p.m. EDT on Fox.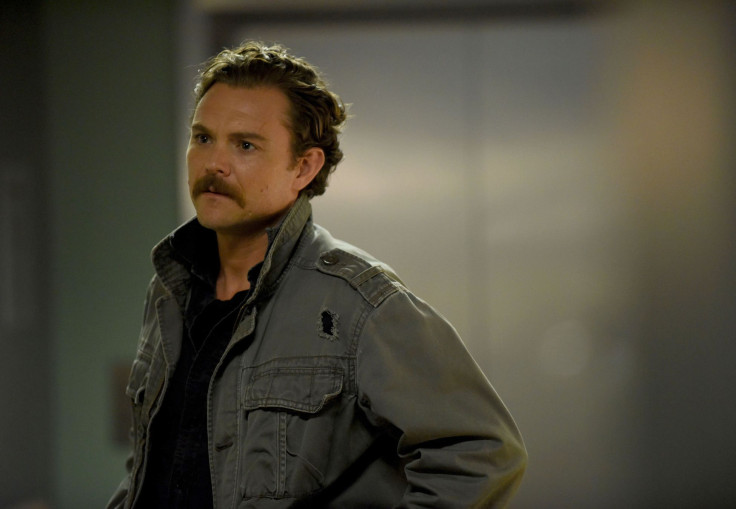 © Copyright IBTimes 2023. All rights reserved.
FOLLOW MORE IBT NEWS ON THE BELOW CHANNELS