'Lethal Weapon': Riana Gets Into Trouble In Season 2, Episode 20 [VIDEO]
Riana finds herself in a difficult situation in this week's episode of "Lethal Weapon."
According to the synopsis for Season 2, episode 20 of the Fox buddy cop series, Murtaugh (Damon Wayans) and Trish (Keesha Sharp) question their trust in Riana (Chandler Kinney) as she gets into some trouble with her new friends.
In the trailer for the episode, Riana sneaks out of their house in the middle of the night, leaving both her parents extremely worried. In an attempt to locate Riana as soon as possible, Murtaugh goes straight to the police department to have officers look for his daughter.
"Tell me you have every unit awake looking for her," Murtaugh tells Bowman (Andrew Creer), who later gets the news that Riana's car has been found. Though Riana isn't on the automobile, her wallet is retrieved on the front seat of the vehicle.
When Murtaugh becomes more concerned about Riana's whereabouts, Riggs (Clayne Crawford) tries to calm him down by reminding him that Riana is a well-behaved young lady. "Rog, Riana is not a juvenile delinquent," Riggs tells his partner. "You need to relax."
Elsewhere in the episode, Riggs recalls his troubling childhood and finds a true family with Molly (Kristen Gutoskie) and Ben (Duncan Joiner). Also, Murtaugh and Riggs set out to find the culprit behind a break-in-turned-homicide.
In addition to Creer, Gutoskie, and Joiner, other guest stars appearing in the episode are Rex Linn as Nathan Riggs, James Morosini as Tyler Thatcher, Daniel Divenere as Jesse Clarke, Priscilla Quintana as Phoebe Clarke, Bertila Damas as Martha Clarke, Wilmer Calderon as Coach Latimer, and Joe Marinelli as Stan.
The episode was directed by Crawford, and during a Facebook Live Q&A with Sharp earlier this month, he opened up about taking the director's chair for the installment. "The opportunity to work with a crew that is truly the best I have worked with in the business and to know that they had my back going in, it was a wonderful experience," Crawford said. "And to have this kind of actors that show up wanting to make it great, I just tried to … make sure I was pointing the camera at all the good stuff."
As for what Sharp thinks of Crawford as a director, the actress said, "It's so good when a really great actor directs because they know what to say and not to say to an actor, which can be very tricky. Also, in terms of just knowing the story, sometimes directors come in just to take the shot and not the whole through line of what the piece as a whole is about, and Clayne did an absolutely amazing job with that."
"Lethal Weapon" Season 2, episode 20, titled "Jesse's Girl," airs on Tuesday, April 24 at 8 p.m. EDT on Fox.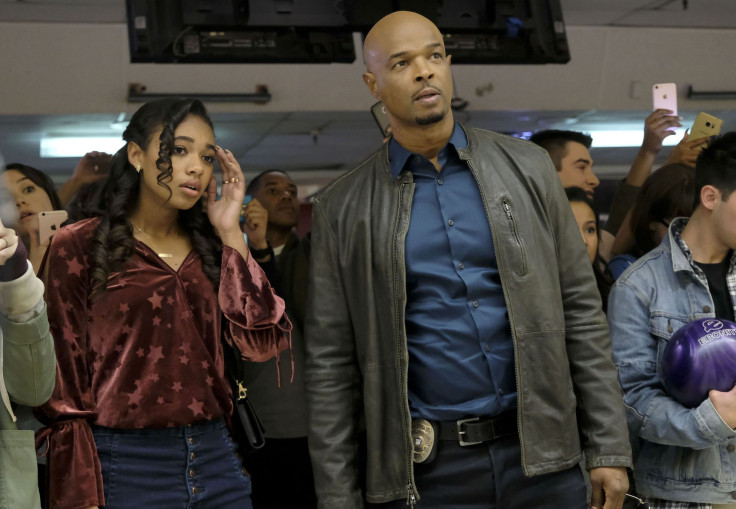 © Copyright IBTimes 2023. All rights reserved.
FOLLOW MORE IBT NEWS ON THE BELOW CHANNELS