LG Confirms Existence Of 'Wing' Smartphone, To Announce Details Soon
KEY POINTS
LG has acknowledged the existence of the "Wing" smartphone
The handset is part of LG's new category of devices
The company said it will reveal more on Sept. 14
LG has acknowledged the existence of a new dual-display smartphone.
While the device is currently known by its codename "Wing," not much else has been revealed about it except its unique form. Thankfully, the South Korean tech giant has promised to unveil more about the smartphone via an event on Sept. 14.
In a press release, LG said the new device is part of a new initiative called the "Explorer Project," which is "both an initiative and a category and will include devices that deliver distinctive and yet unexplored usability experiences, a strategy that tackles uncharted territory in the industry."
The unnamed smartphone will lead other devices in this new category, the company confirmed.
LG said the Explorer Project was created to meet the "diverse usage needs" of consumers. It was also meant to "deliver much-needed curiosity and excitement" to the mobile phone market which, in recent years, slowed in terms of innovation and imagination.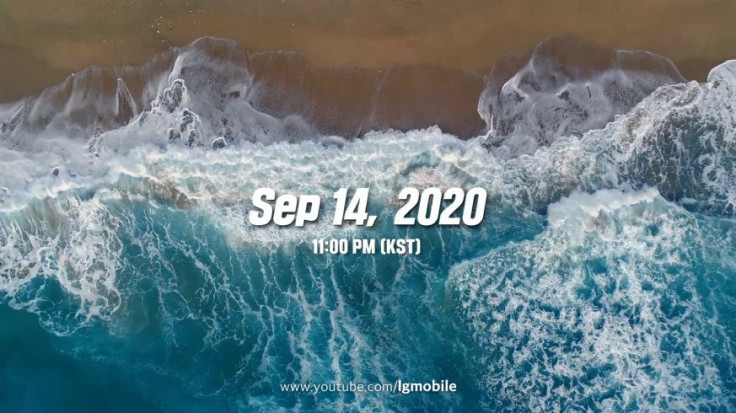 It can very well be remembered that in the past few years, "better" and "improved" smartphones meant having larger batteries, higher resolution displays, better camera setups and so on.
Samsung tried to introduce a new category using foldable smartphones such as the Galaxy Fold. Motorola followed suit with a revival of the iconic Razr clamshell.
Now, LG is hoping to bring the excitement back in the smartphone race by introducing an entirely new kind of handsets. It said the Explorer Project aims to "explore" and "inject new life into untapped areas and reshape and expand the current user experience."
While LG didn't name the new "Wing" device, the tech company did share a teaser video showing the device's displays in action.
Based on the video, it appears that the primary display can be swiveled clockwise to access the secondary display. However, no other details had been revealed.
The new Explorer Project doesn't mean LG will stop making traditional smartphones.
The company said in the press release that it will also create a new "Universal Line" that will include devices designed to meet consumer lifestyles and compete with offerings from other companies. This category will include the LG Velvet.
© Copyright IBTimes 2022. All rights reserved.
FOLLOW MORE IBT NEWS ON THE BELOW CHANNELS