LG Deep ThinQ AI Technology, Features Explained Ahead Of Rollout
Prior to rolling out Deep ThinQ 1.0 to all of its business divisions, LG Electronics grabbed the chance to explain in full detail what this deep-learning based artificial intelligence technology is all about.
On Tuesday, LG took to its online newsroom to talk about its new AI platform, which consumers will soon have access to via the upcoming mobile devices and appliances that the company is launching starting this year. According to the company, it developed Deep ThinQ 1.0 last year following the establishment of its South Korea-based Artificial Intelligence Lab.
LG's primary goal in making Deep ThinQ 1.0 is to have a platform that would allow easy and smooth integration of AI into its wide range of products. This way, its developers wouldn't have a hard time including deep-learning technologies in future releases. Furthermore, the platform would provide LG's mobile devices and home appliances a comprehensive user experience because the technologies running their systems are connected.
"Deep ThinQ is the embodiment of our open philosophy – to provide the most powerful AI solutions to our customers via a strategy of open platform, open partnership and open connectivity," LG Electronics Chief Technology Officer I.P. Park, Ph.D. said. "ThinQ will completely change the way consumers use our products because ThinQ products will learn about them to provide intelligent services, not the other way around."
ThinQ is LG's recently announced AI brand, while Deep ThinQ is the platform that makes this brand work by allowing developers to bring AI technology to the company's products. Deep ThinQ 1.0 has a variety of functions that are designed to obtain important data for the deep-learning process. The platform has voice, video and sensor recognition as well as space and human body detection — all of which are needed in order for LG's AI products to have a deep understanding of consumer habits.
The LG G7 maker said that ThinQ has a "live and learn" approach when it comes to learning about the usage habits of consumers. Hence, LG products with this AI technology are capable of educating themselves by retrieving data stored in the cloud servers over time. This approach makes it possible for LG's products to have a clear understanding of their users' behavioral patterns.
LG cited examples on how Deep ThinQ would make a difference in the user experience of its products. The electronics company said that its ThinQ air conditioner would learn about its user's living patterns over time, so it would soon be capable of doing temperature adjustments to a room on its own. The same can be said of LG's cabin monitoring technology for cars. The technology will examine the driver's facial expressions and gestures over time, so it would know when it's time to adjust the car's lighting, climate and music based on who's manning the vehicle and the passengers occupying the car.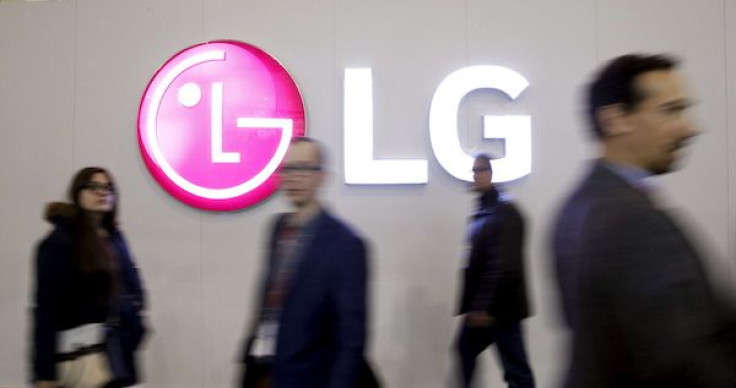 © Copyright IBTimes 2022. All rights reserved.
FOLLOW MORE IBT NEWS ON THE BELOW CHANNELS