LG V40 ThinQ To Arrive Later Than Samsung Galaxy Note 9, iPhone 11?
The smartphone competition for the second quarter is heating up with big companies already preparing for the unveiling of their new flagship devices. LG Electronics is among the tech firms that is joining the tight competition for the remainder of 2018. And it appears LG already has a specific date in mind on when it is going to release the official successor to last year's V30.
South Korean news site Etnews reported Wednesday that LG is planning to release the LG V40 ThinQ in October. The outlet got its information from a senior official, who even disclosed that the flagship device will hit the South Korean market on Oct. 5. The source did not mention if this will be the same day when the handset will launch globally.
LG appears to have strategically planned the release of the V40, so it won't arrive at the same time as Samsung and Apple's new flagship offerings. Samsung is already scheduled to unveil the Galaxy Note 9 at an Unpacked event on Aug. 9. The phablet is then expected to go on sale on Aug. 24. Apple, on the other hand, is very likely to stick to its usual timetable. Hence, it could introduce its trio of new iPhones sometime in September.
Sources said LG and three South Korean service providers have already agreed on the scheduled release of the V40 ThinQ in the tech company's home turf after considering the release of the Note 9 and the new iPhones. The agreement was reportedly made because they wanted to ensure that the V40 ThinQ will get a chance to shine on its own by ensuring that it won't arrive in the same month as the other premium devices.
LG has also decided to ditch the IFA trade show as the venue for the launch of its new V series installment. It can be noted that LG introduced the V30 at IFA last year. This year, the company has decided to host a different public event in mid-September just for the V40 ThinQ.
An LG official said that they are doing their best to reduce the waiting period between the release and the unveiling of new products. "We will try to increase the convenience of consumers by reducing the period of time from the introduction of the new product to the official release," the official said.
Other details about the V30 successor were also revealed. The device is said to sport a bezel-less design. The V40 ThinQ is also said to come equipped with five cameras: three on the back and two on the front. The front-facing camera module reportedly has 3D facial recognition technology.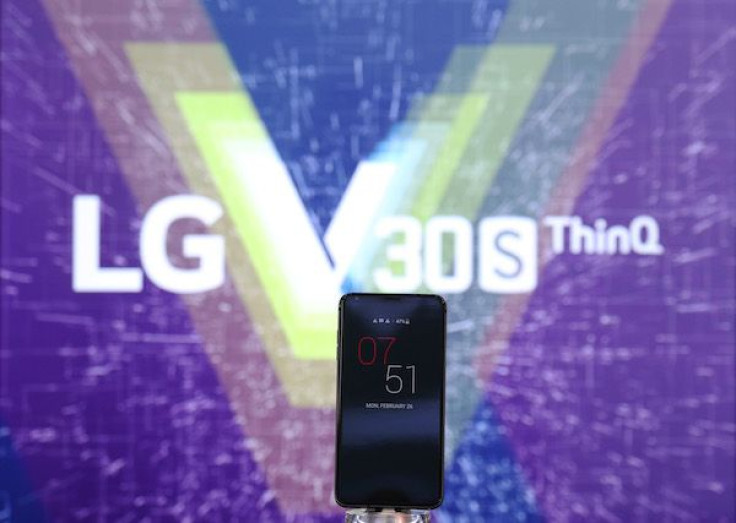 © Copyright IBTimes 2023. All rights reserved.
FOLLOW MORE IBT NEWS ON THE BELOW CHANNELS