'LHHNY' Star Samantha Slams Mendeecees Harris And Yandy Smith For Abandoning Son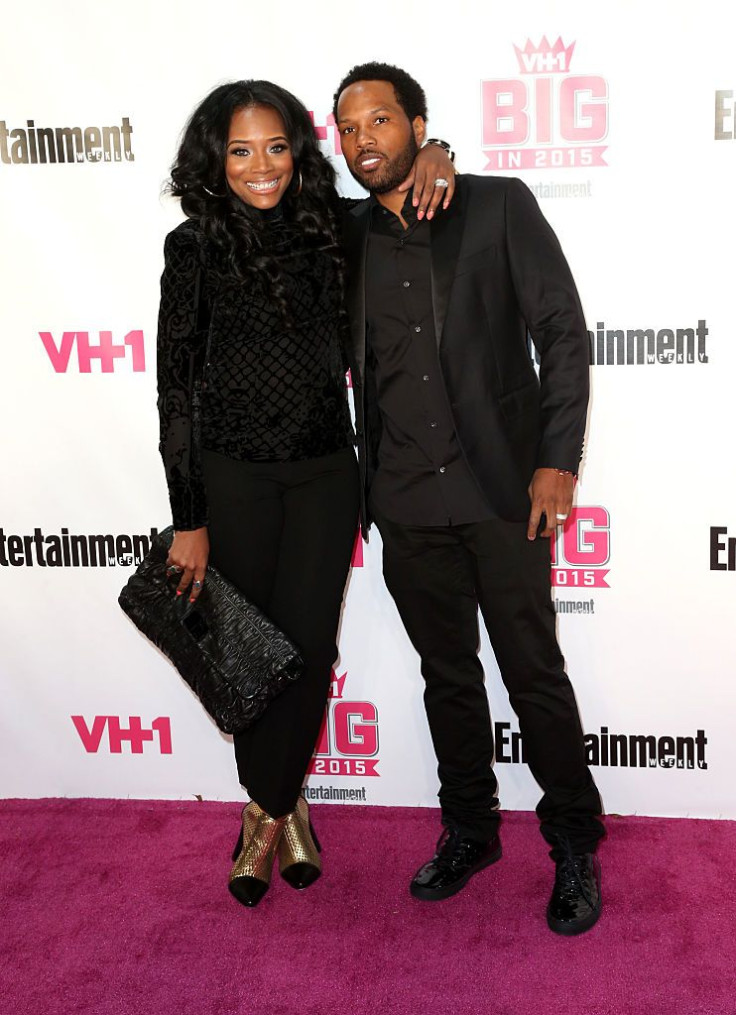 "Love & Hip Hop: New York" Season 8 has not aired yet but drama between the cast has already begun. After Mendeecees Harris wished the son he shares with Samantha Wallace a happy birthday on Instagram, the mother of his eldest child called him out for being an absent father.
On Monday, Samantha shared a lengthy post on Instagram slamming Mendeecees and Yandy Smith for not being involved in little Mendeecees' life but attempting to make it look like they are ahead of the "LHHNY" Season 8 premiere.
"It is just not enough to wish him a Happy birthday. Every year around this time LHHNY is about to air, all the phoniness come out," she wrote attached to a photo depicting a shadow behind bars.
Samantha then called the couple out for lying about their love and dedication to the child. "It's funny how Mendeecees and Yandy have these great post and captions (which we all know Yandy is writing and posting for him) especially, for my son's birthday, but where is the father when it comes to my son getting emotional support (we all know he is in jail)," she wrote.
The "LHHNY" cast member stated that her son was missing his father's presence in his life and has no male figure to talk about basic things like his day at school and important topics like racial issues plaguing the country.
Samantha went on to reveal that she has no way of allowing her son to contact his father. "Let's mention for the past 10 mouths [months] No phone calls, no letters being written, I am blocked from visits, so how is your son supposed to see him ??? blocked on social media, I am NOT angry just can't understand the B.S. DRAMA from their side," she wrote.
"Oh And I want fame but they stay posting up lies making me out to be the bad guy. Don't show love ONLY through social media, your son needs his father in REAL LIFE. lil Mendeecees knows the truth & never forget that. If your actions don't live up to your words then you have nothing to say. In that case, your ego is bigger than that heart."
Samantha's post comes after a photo was shared of the father and the son to Mendeecees' Instagram account, wishing the child a happy birthday. In his post, the star described how having his son has changed his life and made him a better person.
He went on to note that he is struggling to deal with the time they are forced to spend away from each other. "Everyday away from you hurts, but it makes me happy to know I'm a day closer to holding you in my arms again. This distance between us has grown me as a man, as a father and I can't promise you everything, but I can promise you this, for the rest of your life, I'll never be further than a phone call and an open welcoming arm away from you," he wrote.
In January 2016, Mendeecees began his eight year sentence after being convicted of drug trafficking. Since his incarceration, Samantha and Yandy have struggled to see eye-to-eye and their children have not been able to spend time together.
Although it is clear the two women remain on bad terms, it is likely that some of their drama will play out on screen when the popular reality series premieres.
"Love & Hip Hop: New York" Season 8 airs Monday, Oct. 30, at 8 p.m. EDT on VH1.
© Copyright IBTimes 2023. All rights reserved.
FOLLOW MORE IBT NEWS ON THE BELOW CHANNELS