Lightning Strike Injures Several Children In New York Beach; Teen In Critical Condition
KEY POINTS
Six people were injured after a lightning strike at a New York City beach
One of the victims, a 15-year-old boy, was hospitalized in critical condition
The five other victims were expected to survive
A 15-year-old boy was hospitalized in critical condition and five other people were injured after a lightning strike at Orchard Beach in the Bronx, New York, this week, authorities said.
The lightning hit the beach close to the shore just before 5:30 p.m. Thursday and left six people hospitalized, NBC 4 New York reported, citing the New York City Fire Department (FDNY). Besides the critically hurt teen, the patients also included a second 15-year-old boy, a 13-year-old girl, a 5-year-old boy and two adult women.
"I was walking on the beach with my family and the lightning struck," beachgoer Eric Sandoval was quoted as saying by the New York Daily News.
Sandoval's 13-year-old daughter, Stacey, had been among those struck. "It hit my daughter and she went down... I thought she had a heart attack. I went crazy. I was screaming, 'Somebody help us! Somebody help us!'" he told the outlet.
Sandoval added that his wife was struck on her arm but that she was "going to be all right."
A 5-year-old victim identified as Stefon was also in good condition, his family said. "I was able to speak with my 5-year-old over the phone. He seems like he's going to be OK," said Stefon Harris, who has the same name as his son.
Harris said his son was part of a group of eight friends and family members who made the trip to the beach Thursday.
"They were out for an ordinary day at the beach. Once the rain started they got ready to leave, and out of nowhere, they were struck," Harris said.
One of the 15-year-old victims was identified as Miguel Maldonado.
Emergency medical personnel rushed all six to Jacobi Medical Center, police and fire department sources said.
One of the teenage boys was severely injured and went into cardiac arrest, as per NBC 4 New York. It was unclear if Maldonado was the victim in critical condition.
The other patients were expected to survive.
All six were on the sand when a fast-moving storm rolled over the beach, city Parks Department spokeswoman Meghan Lalor was quoted as saying by the New York Daily News.
"Prior to the incident, lifeguards had cleared all swimmers from the water, and Parks staff made announcements over the public address system instructing patrons to clear the beach," Lalor said, adding that those injured were unable to get off the beach in time.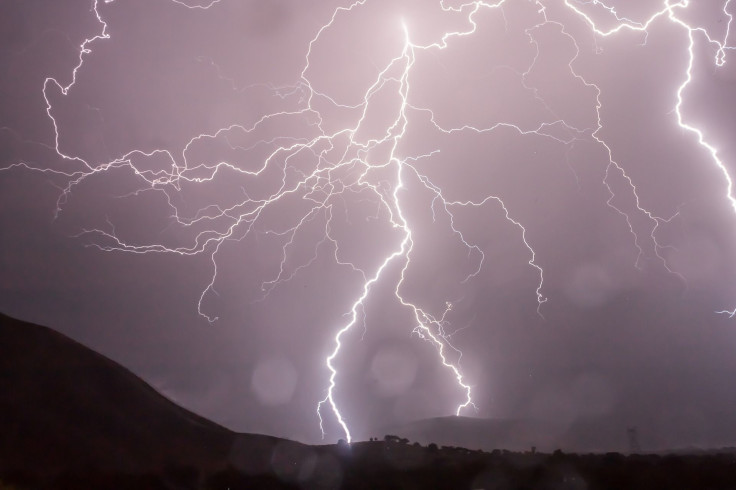 FOLLOW MORE IBT NEWS ON THE BELOW CHANNELS