Lindsay Lohan Leaves Rehab, Actress In Good Spirits As She Leaves Cliffside Malibu Facility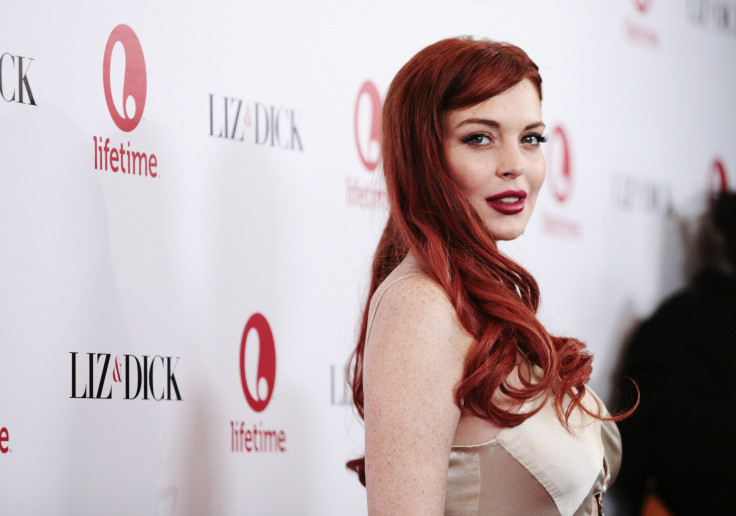 Lindsay Lohan, who was on a 90-day court-ordered rehab program as part of a plea agreement in a criminal case, was released from the Cliffside Malibu rehab facility on Wednesday.
Photographs obtained by the media showed the actress in good spirits as she climbed into a waiting car outside the rehab center. It is not immediately known where Lohan was headed, but TMZ reported that she will be in a "lower level sober living facility," as she reportedly expressed an interest to delay her return to the outside world.
This was the actress' sixth stint at a rehab facility. Lohan, who initially checked into the Betty Ford Center in Rancho Mirage, Calif., but later moved to Cliffside Malibu about halfway through her stay, is said to have made considerable progress.
However, before checking into her most recent court-ordered rehab, Lohan sounded skeptical about the impact of the program on her problems.
"I don't think I need to be on lockdown for three months. I don't think that's rehab," she said during an interview with the Daily Mail's Piers Morgan. "Constantly sending me to rehab is pointless. The first few times I was court-ordered to rehab, it was like a joke, like killing time."
"I think there are other things I could do instead of going to a rehab center that would benefit me more," Lohan said. "The best thing they could do for me would be to make me go abroad to different countries and work with children."
However, sources close to the actress believe she has made an effort to put her hard-partying lifestyle behind her.
Paul Schrader, director of Lohan's latest movie, "The Canyons", told the Huffington Post that a lot of people are waiting to see the reformed Lohan. "She [Lohan] is saying and doing all the right things. She's 27 now, it's time to step up. But only she can do it," Schrader said.
© Copyright IBTimes 2023. All rights reserved.