Lindsay Lohan To Play Elizabeth Taylor in Lifetime Movie: Can She Pull It Off?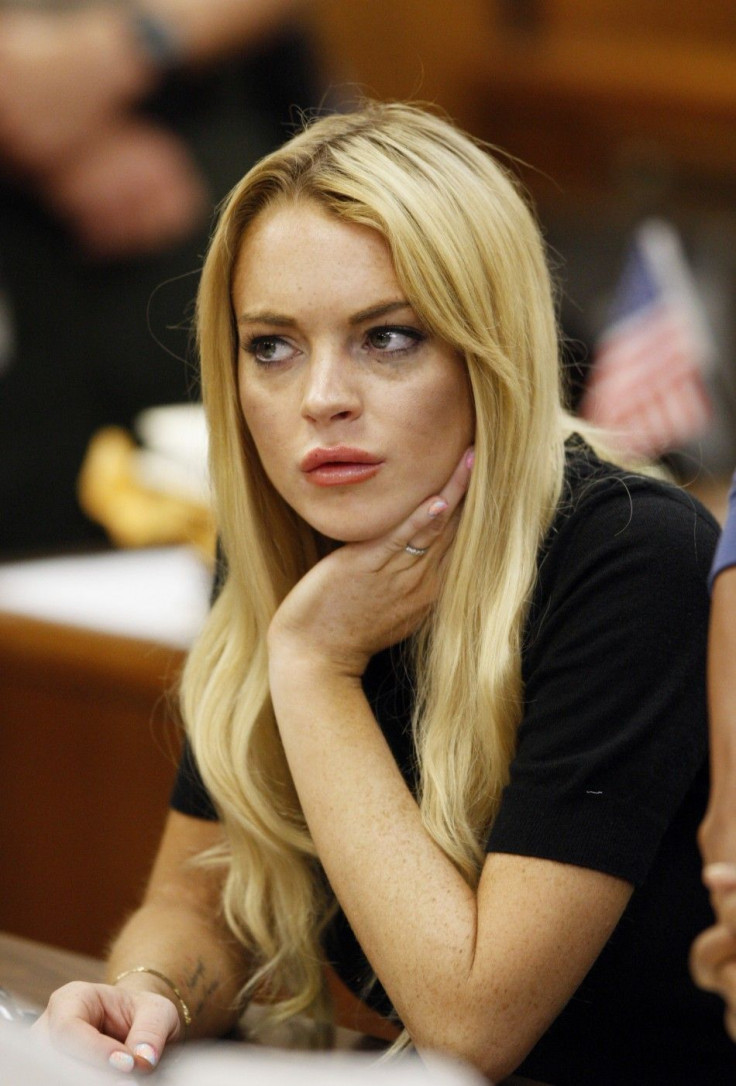 Fallen starlet and former child star Lindsay Lohan is in talks to play actress Elizabeth Taylor in an upcoming Lifetime movie, but fans of the late legend are already up in arms about her starring in the biopic.
According to Deadline.com, the troubled 25-year-old is considering playing the iconic star of Cleopatra and Cat on a Hot Tin Roof in a movie about Taylor's notorious relationship with second husband Richard Burton. Lohan, who recently posed nude in Playboy magazine, has yet to confirm the rumors.
Elizabeth & Richard: A Love Story is being funded by Lifetime Network, a channel best known for its biopics and TV movie specials. Sources say the script will be penned by Christopher Monger, best known for Temple Grandin.
Can She Pull Off Liz Taylor?

Prior to her death in March 2011, Elizabeth Taylor was widely regarded as the most beautiful woman in the world, and her status as a sex symbol and extraordinary actress remained even when the 79-year-old became better known as an AIDS relief activist.
Lindsay Lohan, who channeled damaged beauty Marilyn Monroe in her Playboy spread this fall, strikes some as a good choice for the titular role.
Like Taylor, who passed away at age 79, Lohan is very open about her sexual appeal, and about embracing her body. When she sports a brunette look, rather than her current bleached blonde hair, she could reasonably pass for the iconic beauty.
Sex and sexuality are a part of nature, and I go along with nature, she told Playboy, citing Marlyn Monroe. Knowing yourself and knowing your body is so important because it gives you confidence, and in life, women need confidence.
Slate, meanwhile, notes some striking similarities between the late screen siren and the fallen child star, details that may have influenced Lohan's decision to consider the role.
Both had domineering stage mother, little semblance of a real childhood, fame from a young age, substance abuse issues, public emotional outpourings, and copious amounts of tabloid drama, senior editor Jessica Grose wrote.
Indeed, Taylor's stormy relationship with Burton, whom she married (and divorced) twice, made her one of Hollywood's first true tabloid sensations, especially since her romance with the Irish actor began when both were married to other spouses.
Win-Win for Lifetime and Lohan
MTV News, meanwhile, notes that Lindsay Lohan's involvement in the Lifetime movie would automatically skyrocket any interest in the made-for-TV biopic, no matter how low budget the film or when the movie is aired.
Lohan could also do with some serious movie roles, and something for publications to talk about besides violating probation or her most recent stint in rehab.
The TV movie would be a win-win situation for the actress and the network. It would certainly draw attention to any biopics Lifetime does in the future.
'Horrifying.'
Fans of Elizabeth Taylor, however, are already fuming at the idea that Lindsay Lohan may be slated to play her.
I think it's a slap in the face to the memory of Elizabeth Taylor to have someone like Lindsay Lohan portray her, one commenter wrote in response to an US Weekly article on the rumors.
She doesn't have Taylor's beauty, style and glamour, another wrote, while a third added: LIZ TAYLOR WILL SPIN IN HER GRAVE!
Their criticisms, while virulent, are still valid. Elizabeth Taylor, while most notorious for her steamy off-and-on relationships, was a legendary actress in her own right, and had already established herself as a force to be reckoned with when she met Burton on the Cleopatra set.
The key difference [between Lohan and Taylor]...is that Elizabeth Taylor had a a true record of achievement, Grose wrote. She had made almost 30 movies by the time she and Burton were making headlines.
And while Lohan may be able to relate to the legend, the idea of Lindsay Lohan playing an Oscar winner and crusading AIDS awareness activist may be too much for Taylor's dedicated fans.
In a Washington Post poll, readers were asked to say what they thought of Lohan playing Taylor. One option read: [The idea is] horrifying and an insult to Taylor's legacy. It was an answer chosen by 51 percent of those polled.
Lohan Role Unlikely
Lindsay Lohan needs to get her own identity and quit riding the names of legends, one commenter continued to fume. They [Marilyn Monroe and Elizabeth Taylor] were original, LL not so much.
But before Taylor fans start a Lifetime Movie boycott, it's important to remember that neither Lohan nor Lifetime has commented on the supposed early talks. All that's known for certain about the Taylor-Burton biopic is that it's been in the works since last Ma, with nothing yet to show for it.
Talk of Lohan's interest, meanwhile, hardly guarantees an actual role.
In 2011 alone, Lohan was rumored to be in talks for no less than iconic roles: Linda Lovelace, Victoria Gotti, Sharon Tate, and Stephen King's telepathic character Carrie. None of the speculation, however, ever translated to a movie role.
'Her career would look completely different.'
If Lohan appeared in even half the films she gets mentioned in connection with, her career would look completely different, VH1's The Fab Life posted. And much less depressing.
The last film role Lohan had was in 2010's Machete, and the only project on her roster for 2012 is a movie called InAPPropriate Comedy.
Until Lifetime or Lohan addresses these rumors, Elizabeth Taylor devotees will continue to fume about even the possibility that the ever rehab-ready actress might be cast as the iconic screen siren.
But until then, some will continue to view the idea of Lindsay Lohan starring as Elizabeth Taylor an interesting, if not picture perfect, choice, and one that could revive the actress's increasingly downhill career.
© Copyright IBTimes 2023. All rights reserved.