Lindsay Lohan's Court Appearance: Jail Threat Still Looms? [Photos]
Lindsay Lohan was warned on Wednesday by Superior Court Judge Stephanie Sautner, to spend more time doing community service to avoid further problems related to her probation. Sautner said, the actress has to complete 480 hours of community service by next April, for which she would not be granted any extension of time.
Lohan appeared in court for a compliance check to report her progress on 480 hours of community service that she must do for shoplifting a necklace from a Venice jeweler, in Los Angeles, California.
After two months, Lohan has completed only 4 out of the 60 days of community service, which made the judge upset. The Judge was also unhappy since the actress had not enrolled in psychological counseling, which she was ordered to do.
Check out the pictures of Lindsay Lohan's court appearance.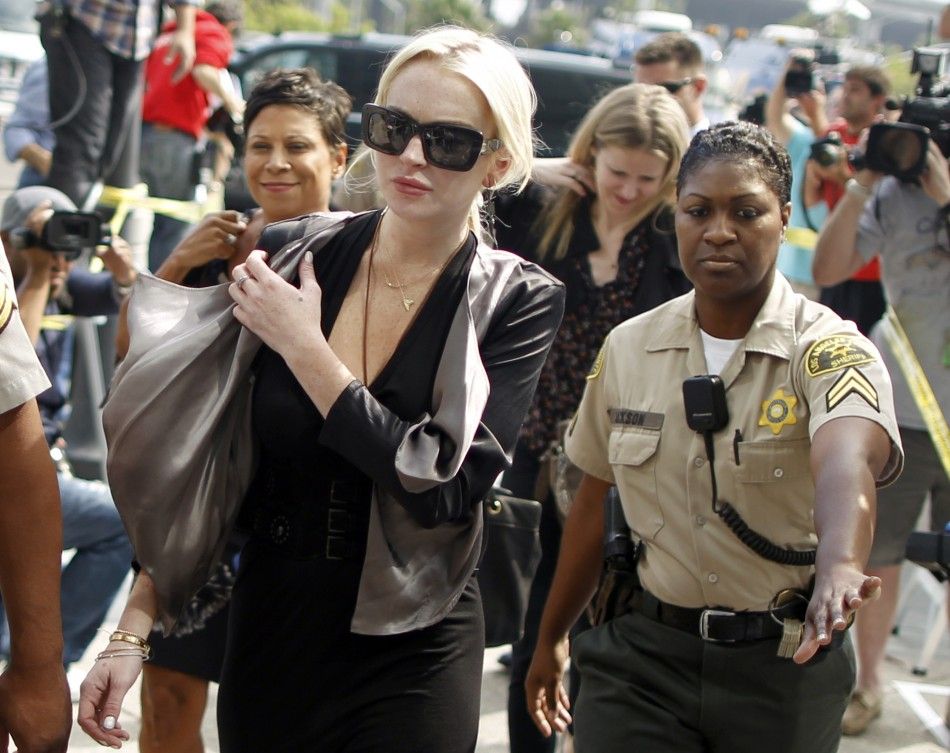 © Copyright IBTimes 2023. All rights reserved.