Lisa Kudrow Recalls Feeling Insecure While Filming 'Friends'
KEY POINTS
Lisa Kudrow revealed she learned to fully accept herself in her 40s
She did not know much about clothes, unlike Jennifer Aniston and Courtney Cox
Podcast host Penn Badgley said it is common for actors to have feelings of "inadequacy"
Lisa Kudrow revealed she felt insecure while playing Phoebe Buffay on the iconic 90s sitcom, "Friends."
Despite appearing very confident on the NBC show, Kudrow revealed there were times when she felt she did not fit in with her stylish co-stars.
"Seeing myself on the show and seeing myself in clothes and seeing Courtney [Cox] and Jennifer [Aniston]," she revealed on the "Podcrushed" podcast on Aug. 3, "I thought, 'Oh, they know tailoring so they can discuss it with the costume designer about where exactly to take it in.'"
The 59-year-old actress said she asked Cox and Aniston to accompany her to fittings but she found that even improved clothing preferences did not change the way she felt about her body.
"I'm not trying to say I was overweight. I was not. I just had no idea of the actual shape of my body," Lisa explained. The actress also told hosts Penn Badgley, Nava Kavelin and Sophie Ansari that her insecurity went on until she reached her 40s when she realized, "It's OK. This is just what I look like."
Lisa said she learned to accept that her appearance did not really matter as she was not aiming to become a Hollywood bombshell. She recalled telling herself, "You only wanted to be a character actress. You're not going for romantic comedies, romantic lead—you don't do that. That's not a fun role for you anyway, so knock it off. It's OK, you can look fine as you are."
Host and "Gossip Girl" cast member Badgley, said that actors usually have that feeling of "inadequacy" regardless of the type of role they have in the entertainment industry. But Kudrow said she eventually realized that she was the one who is putting pressure on herself.
"That's all in your own head, you're doing that to yourself," she said. "No one needs you to be Tom Cruise or as famous as Tom Cruise. For me, at that time, it was Julia Roberts or Meg Ryan. No one is actually requiring that of me."
The "Better Nate Than Never" actress said such thoughts cannot always be prevented but she taught herself to think that it is "wrong" to compare herself with others to avoid feeling insecure.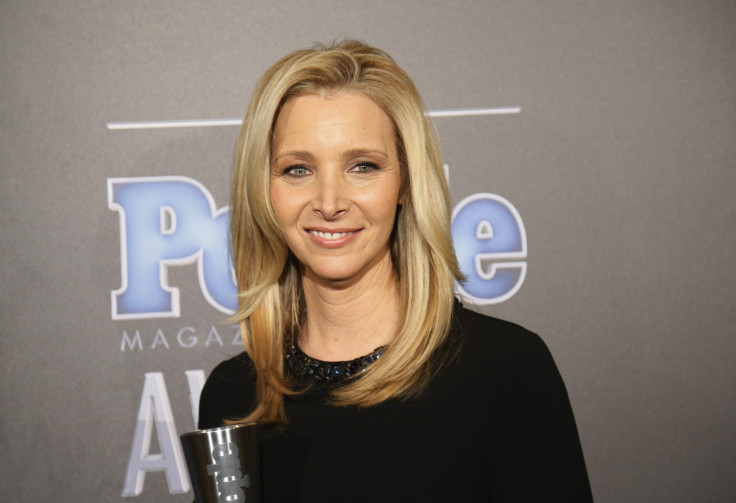 © Copyright IBTimes 2023. All rights reserved.