Listen: Leaked Audio Shows Facebook's Zuckerberg Slamming Elizabeth Warren, She Fights Back
Democratic Party presidential frontrunner Sen. Elizabeth Warren (D-MA) has long vowed to break-up the Big Tech companies when she's elected U.S. president. And among the first Big Tech firms on her chopping block will be Facebook, of course.
So, it's no wonder Facebook CEO Mark Zuckerberg isn't a fan of the feisty senator. Warren constantly rails against Facebook's relentless violations of user privacy and harmful anti-competitive acts. In a recent interview, she said Facebook and Big Tech "are eating up little, tiny businesses, startups, and competing unfairly. We've got to break these guys apart."
She made her stand against Facebook and Big Tech perfectly clear in a post on Medium published last March.
"Today's big tech companies have too much power -- too much power over our economy, our society, and our democracy," wrote Warren.
"They've bulldozed competition, used our private information for profit, and tilted the playing field against everyone else ... That's why my administration will make big, structural changes to the tech sector to promote more competition -- including breaking up Amazon, Facebook, and Google."
Zuckerberg is known to have said unflattering things about Warren in private but one of those private comments went public in a very bad way for the Facebook CEO.
Someone at a Facebook meeting last July made an audio recording of Zuckerberg's choice words against Warren. Of course, these comments found their way to social media and the world at large. It's drawn close to 6,000 views one YouTube channel.
In the audio, Zuckerberg rants that if Warren tried to disband his company, Facebook will put up a fight.
"I mean, if she [Warren] gets elected president, then I would bet that we will have a legal challenge, and I would bet that we will win the legal challenge," said Zuckerberg in the audio first obtained by The Verge.
"And does that still suck for us? Yeah. I mean, I don't want to have a major lawsuit against our own government. That's not like a position you want to be in."
Warren responded to Zuckerberg with a tweet where she urged fixing the corrupt system that allows Facebook and Big Tech to thrive at the expense of their users.
"What would really 'suck' is if we don't fix a corrupt system that lets giant companies like Facebook engage in illegal anticompetitive practices, stomp on consumer privacy rights, and repeatedly fumble their responsibility to protect our democracy," tweeted Warren.
It's worth noting that while there's no love lost between Warren and Zuckerberg, Warren's presidential campaign has spent some $1.4 million on Facebook ads since July.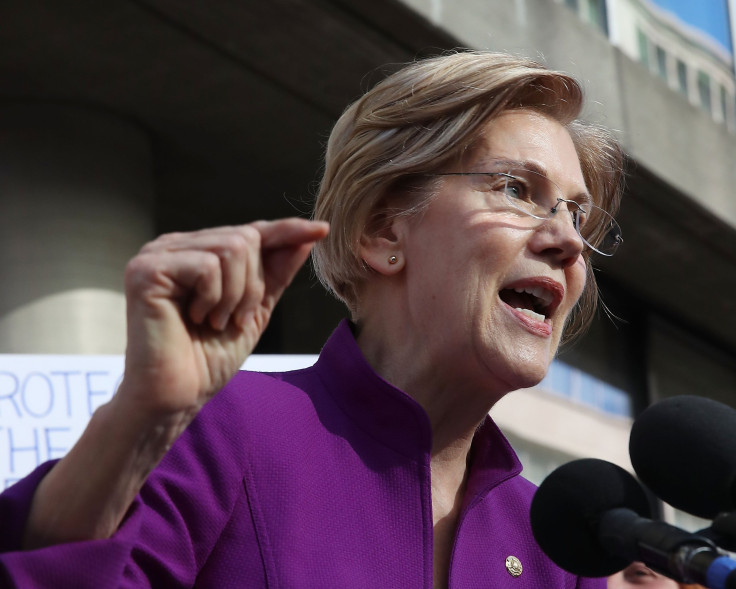 © Copyright IBTimes 2023. All rights reserved.