'Little Women: LA' Star Briana Renee Posts Cryptic Instagram Quote Amid Matt Ericson Abuse Allegations, Cheating Scandal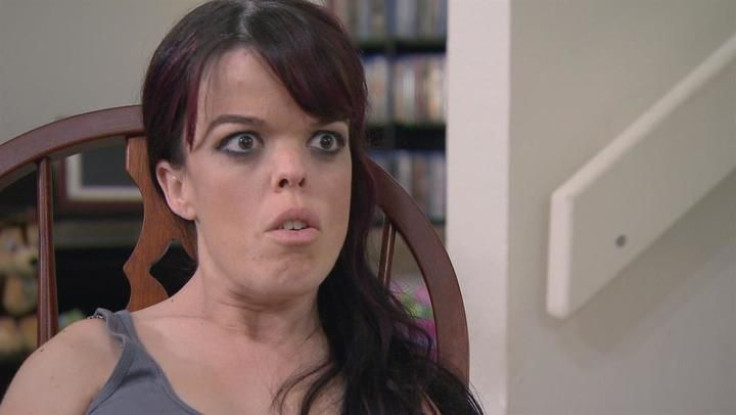 Pregnant "Little Women: LA" star Briana Renee found herself in the hospital after her husband, Matt Ericson, allegedly abused her, Radar Online wrote in an exclusive report Friday. The Lifetime reality star suffered from premature labor pains, but friends of Renee claimed Ericson is the reason why she was hospitalized last month.
"They all think it's because of Matt," an insider told Radar Online about Renee's fellow cast members. But she denies the accusations. "Briana profusely denies those allegations," the star's rep said.
Renee, 35, took to Instagram to share her feelings through a quote that read, "Don't talk about me until you have talked to me. Don't underestimate me until you challenge me. Don't judge me until you know me." She added in the caption: "There's always more to what meets the filtered eye... Part one of the special is over and all I get is hate but until you live a day in my reality you will never be able to relate. For those who are supportive I appreciate you... It's easier to throw judgement, and say just walk away, than it is to listen and try to understand someone's perspective."
Her father, Robert Kealiher, said Ericson, 39, isolated Renee from her family. "Matt doesn't let us speak to her. This guy has control of her phone and he answers her texts," Renee's father, Robert Kealiher, told Radar Online in April. "Nobody has been able to contact her. This guy has isolated everyone around her… I haven't talked to her in a year."
Renee and the rest of her cast mates will return for Season 5 of "Little Women: LA." An airdate has not yet been revealed.
Follow me on Twitter @mariamzzarella
© Copyright IBTimes 2023. All rights reserved.