Live 3 More Years With 15 Minutes Exercise a Day: Study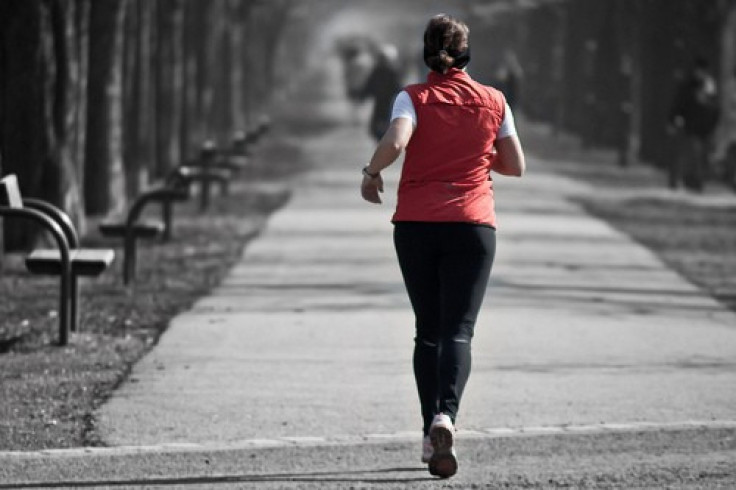 Exercising for 15 minutes a day not only enhances or maintains physical fitness and overall health, it also can extend lifespan by an average three years, a new study indicates.
Normally, doctors say exercising for at least half an hour a day will help a person prevent excess weight gain or help maintain weight loss and stave off some diseases.
In fact, regular physical activity -- ranging from gym workouts to vigorous walking -- can help a person prevent or manage a wide range of health problems, including stroke, metabolic syndrome, type 2 diabetes, depression, certain types of cancer, arthritis and falls, and decreases unhealthy triglycerides.
Although the World Health Organization recommends 150 minutes of moderate to intense physical activity a week to stay fit, a new study by Taiwanese researchers has found that smaller bursts of exercise can have a number of health benefits.
The study was conducted by researchers at the Taiwan Department of Health, the Clinical Trial and Research Center of Excellence and National Health Research Institutes.
About 35 percent of U.S. adults exercise for at least 150 minutes a week or about 30 minutes a day, the Centers for Disease Control and Prevention reports. Still, one-third of U.S. adults and 17 percent of children and teens are obese, which can increase the risk for diabetes, cancer, stroke and other illnesses.
In many countries, physical activity often takes a nosedive during adulthood, according to researchers. In addition, a sizable number of people in chronically inactive populations work office jobs that have them hunched over a desk for at least eight hours a day or more.
"The 30 minutes a day for five or more days a week has been the golden rule for the last 15 years, but now we found even half that amount could be very beneficial," lead author Chi-Pang Wen told ABC News. "As we all feel, finding a slot of 15 minutes is much easier than finding a 30-minute slot in most days of the week."
The study focused on how much exercise was undertaken over eight years period by more than 400,000 people in Taiwan. The study results showed that even a little exercise can go a long way.
Researchers categorized participants as "inactive" ranging to "very high" based on their level of physical activity so they could directly compare health benefits and exercise levels. The study, however, found that more than half of those surveyed were classified as "inactive."
Participants who exercise for an average of 92 minutes per week -- about 15 minutes a day -- had a reduced risk of mortality as well as a 10 percent reduced risk for cancer compared to the inactive group. Every additional 15 minutes of exercise reduced the risk of death by 4 percent and lowered the risk for cancer by 1 percent.
"These benefits were applicable to all age groups and both sexes, and to those with cardiovascular disease risks," wrote the researchers. "Individuals who were inactive had a 17 percent increased risk of mortality compared with individuals in the low-volume group."
If the minimum exercise requirement of 15 minutes a day were followed, one in six deaths in Taiwan could be postponed, about the same reduction in mortality that experts believe could occur if the general population stopped smoking cigarettes, the researchers suggested.
"This low volume of physical activity could play a central part in the global war against non-communicable diseases, reducing medical costs and health disparities," the authors wrote.
In addition, the researchers found that the participants who exercise at an average of 30 minutes a day can live four years longer than those who do less than one hour of moderate activity per week. The study was published in the journal The Lancet.
Additionally, physical activity stimulates various brain chemicals that may leave a person feeling happier and more relaxed, which can boost their confidence and improve self-esteem. Regular physical activity, which delivers oxygen and nutrients to tissues, can improve muscle strength and boost endurance. It can also help a person to sleep faster and deepen the sleep when exercised much earlier to bedtime.
© Copyright IBTimes 2023. All rights reserved.