Liz Cheney Demands Trump Face Prosecution Over Capitol Riot To Avoid 'Constitutional Threat'
Rep. Liz Cheney, R-Wyo., fears that not prosecuting former President Donald Trump over the Jan. 6, Capitol Riot, if warranted, could threaten the constitution.
During an interview that aired Sunday on ABC News' "This Week," Cheney told co-anchor Jonathan Karl that the Department of Justice should prosecute Trump if the Jan. 6 committee makes a criminal referral.
Karl questioned whether Cheney weighed the risks of the unprecedented move.
"Are you worried about what that means for the country, to [see] a former president prosecuted? A former president who was a likely candidate; who may in fact be running for president against Biden?" Karl asked Cheney.
"I think it's a much graver constitutional threat if a president can engage in these kinds of activities, and the majority of the president's party looks away; or we as a country decide we're not actually going to take our constitutional obligations seriously," Cheney replied. "I think that's a much, a much more serious threat."
Cheney went on to claim Trump failed to uphold his duty to the American people during his presidency. "There's no question that he engaged in high crimes and misdemeanors," Cheney said.
"I think there's no question that it's the most serious betrayal of his oath of office of any president in the history of the nation. It's the most dangerous behavior of any president in the history of the nation."
Cheney's comments come after Cassidy Hutchinson, a former aide to Trump's White House chief of staff Mark Meadows, testified that she was told Trump argued with Secret Service agents and reached for the steering wheel after he learned he was not going to the Capitol on Jan. 6, following his rally.
The Secret Service has since released a statement in which it revealed agents were prepared to give sworn testimony on the incident.
However, a source revealed that while Trump was verbally aggressive with the agents, he did not lunge at the wheel.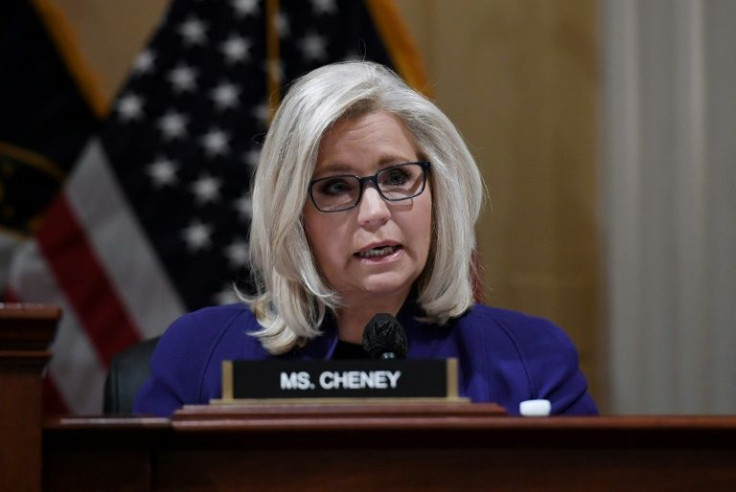 © Copyright IBTimes 2023. All rights reserved.