LOOK: BTS' RM Donated ₩100 Million To Restore Joseon Dynasty Hwalot, To Be Exhibited In Korea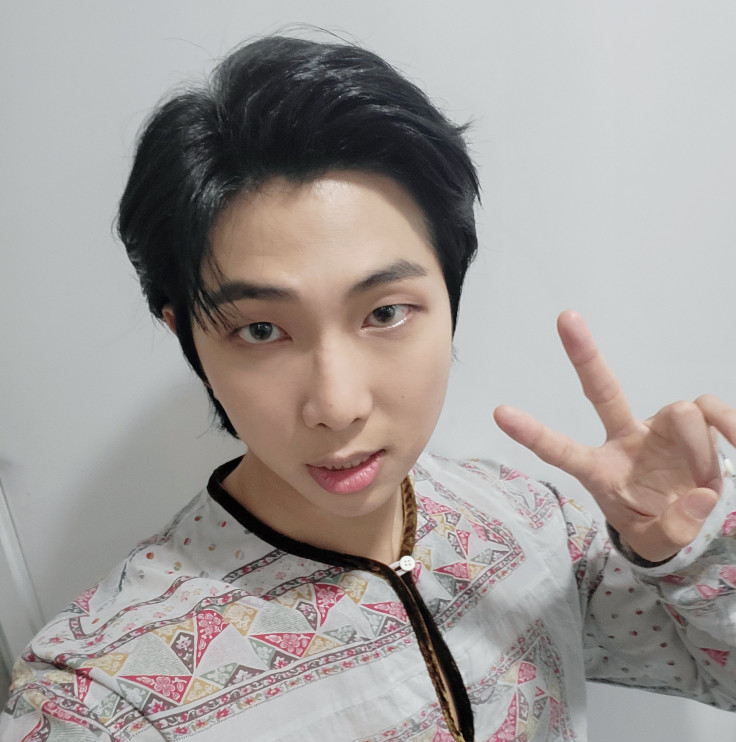 KEY POINTS
BTS' RM contributed to the restoration of the Hwalot twice
He donated about KRW 100 million each in 2021 and 2022
The exhibition at the National Palace Museum will run from Sept. 15 to Dec. 13
BTS' RM reportedly donated about KRW 100 million (then $71,590) in 2022 for the restoration of a national relic that is now displayed at the National Palace Museum in South Korea.
On Wednesday, a press conference was held at the museum to give a preview of the special "Hwalot in Full Bloom" exhibition that will soon be opened to the public on Friday, Sept. 15, Star Today reported. It was revealed that about nine pieces of Hwalot — a red, traditional wedding dress of royal women from the Joseon Dynasty — out of about 50 in the entire world would be displayed.
Interestingly, the 29-year-old K-Pop sensation actually took part in the move to restore the rare heritage when he donated about KRW 100 million to the National Palace Museum and the Overseas Heritage Foundation last year. The news was revealed by the Culture Heritage Administration (CHA), which claimed that it was RM's second year in a row to donate.
"RM recently donated 100 million won to our foundation, saying he wants the money to go toward preserving, restoring and utilizing artifacts outside of the country," CHA said in a statement, according to Korea's JoongAng Daily. The "Indigo" hitmaker also donated the same amount in September 2021, though it was not made public at the time.
The proceeds of his donation were allotted for the preservation of the Hwalot — previously owned by the Los Angeles County Museum of Art (LACMA). It was presumed to have been made in the early 1900s and donated by an art collector named Bella Mabury back in 1939. It returned to the country in September 2022 and took about five months to be fully restored.
Hwalot is a known formal traditional dress in South Korea, often worn by the princesses of the Joseon Dynasty for their weddings. It was often designed in the color red, along with embroidered flower designs.
Speaking of the donation, RM said, "I was very interested in not only modern art but also traditional art. After hearing the news that there were overseas cultural assets that needed preservation, I thought it would be a good idea to promote the excellence of our culture to the world." He added that the preservation treatment would provide an opportunity for people across the globe to enjoy the beauty and "excellent traditional culture" of Korea.
The CHA awarded the rapper with a plaque of appreciation following his contribution. The special exhibition will run until Dec. 13 and will provide a thorough portrayal of the history of the Hwalot, including how it was created and used.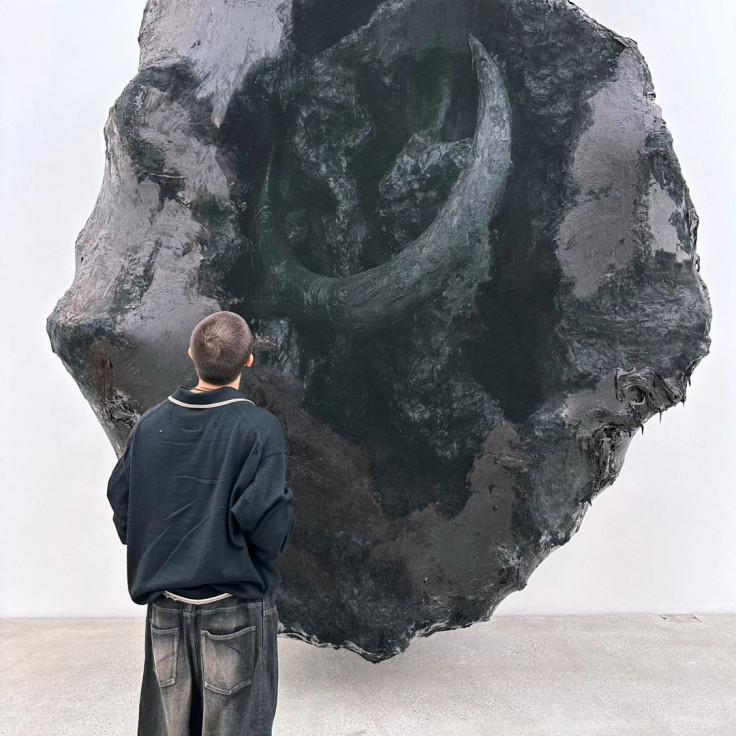 © Copyright IBTimes 2023. All rights reserved.