BTS' RM 'Not Apologizing' For Posting Alleged Islamophobic Song; Clarifies He 'Respects Every Belief'
KEY POINTS
BTS' leader RM went live on Weverse on Wednesday
He addressed the issue surrounding a post featuring Frank Ocean's song
RM faced backlash from Muslim fans for listening to "Bad Religion"
During RM's random live broadcast on Weverse Wednesday, some fans in the comments section brought up the issue over his social media post showing him listening to "Bad Religion" by American singer-songwriter Frank Ocean.
Seeing some comments during his livestream, the 28-year-old South Korean artist directly addressed the controversy. RM, whose real name is Kim Nam-joon, set the record straight and explained that when he posted the song in an Instagram Story, he never intended to insult any religion since he respects everyone.
He also shared that he knew and read about what was happening online after he posted it.
"I know what you're talking about. You keep telling me that I insulted a religion, but I didn't," RM said.
"There was no intention to insult a religion. I respect every belief and religion. That's all I can say, so please don't. I know what's going on Instagram. I can see, but I never, there was no such purpose or at least one percent of my heart with the intention to insult a religion, okay?" he explained.
He maintained that he was not apologizing because he shared a song without any bad or harmful intention.
"It's a song, okay? I'm not apologizing, I am just saying. I am 30 years old. I can express my true thoughts. Please, the word is the word, it is what it is. Please believe my words, not just guessing, pretending and assuming, okay?" RM continued.
He also explained that though other people might not believe him, he wants ARMYs – BTS fans – to trust his words that he didn't have any intention to hurt anyone.
"I know my limits. Even though I am telling the truth, I know I can't convince or persuade everyone, and maybe some people will still think of me as 'he is still lying, you have that intention or purpose to insult,' which I didn't. I never... Guys, I understand what you are saying. I just can't lie to you, I am just being honest. Please believe me," he told his fans.
RM's Instagram Story previously became an issue for Muslim fans because several lines from the track sparked an ongoing debate about whether or not Frank threw hate at Islam since it was released in 2012. Part of the lyrics read: "And you say 'Allahu Akbar'/I told him, 'Don't curse me'/ 'Bo Bo, you need prayer'/I guess it couldn't hurt me/ If it brings me to my knees, it's a bad religion."
"Allahu Akbar" is a known Arabic phrase that means "God is greatest." Using the phrase immediately caught the attention of Muslims, especially since the last line said, "If it brings me to my knees, it's a bad religion," which some believed was shedding a negative light on their religious belief, per Koreaboo.
Because of this, Muslim fans demanded an apology from the "Indigo" artist at the time.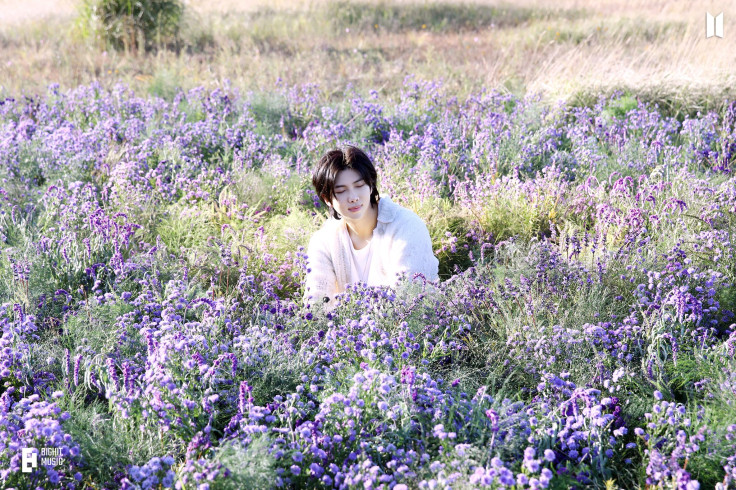 © Copyright IBTimes 2023. All rights reserved.