Did BTS' RM Star In A 'Harry Potter' Movie? ARMYs Think He's In One Scene
KEY POINTS
A video clip from the 2005 film "Harry Potter and the Goblet of Fire" recently went viral
The uploader noticed that one orchestra member at the Yule Ball looked like a pre-debut RM
RM often used Harry Potter references in interviews, live broadcasts and past photos
ARMYs – BTS' fans – jokingly wondered if BTS' leader RM or Kim Nam-joon was hiding something from them after a video clip from the 2005 film "Harry Potter and the Goblet of Fire" went viral.
A video clip uploaded to TikTok by @luvkpop_46 showed the Yule Ball scene from the Harry Potter movie.
The uploader claimed that one orchestra member looked like the 28-year-old rapper and songwriter-producer of BTS during his pre-debut days.
The video has since gone viral with over 389,800 views, 57,600 hearts, 5,597 bookmarks and 540 comments on TikTok.
Netizens left comments on the viral TikTok video, saying that the young boy in the Harry Potter film could be RM or his lookalike. And though a majority of ARMYs knew that it was not RM, they could not help but leave witty remarks.
"How do you even notice this?" commented one fan, while another joked, "Namjoon, what are you doing here?"
"[I]'m imagining Namjoon trying to do something like making a feather float but just fails and sets everything on fire or breaks the wand," added another fan.
"I can't trust anything online, but I believe this 1000%," a fourth fan commented. A fifth user stated, My two worlds just collided."
"[This] explains his random British accent," claimed another fan, while a different fan joked, "See. Now, we got to ask him."
The orchestra member that looked like RM in "Harry Potter and the Goblet of Fire" was believed to be Brett Yang, a member of the 2005 Sydney Orchestra, per Koreaboo.
The Australian violinist is also the other half of the musical comedic duo TwoSet Violin. With Eddy Chen, they make classical covers of pop songs, as well as comedic musical videos, which they upload on their YouTube channel.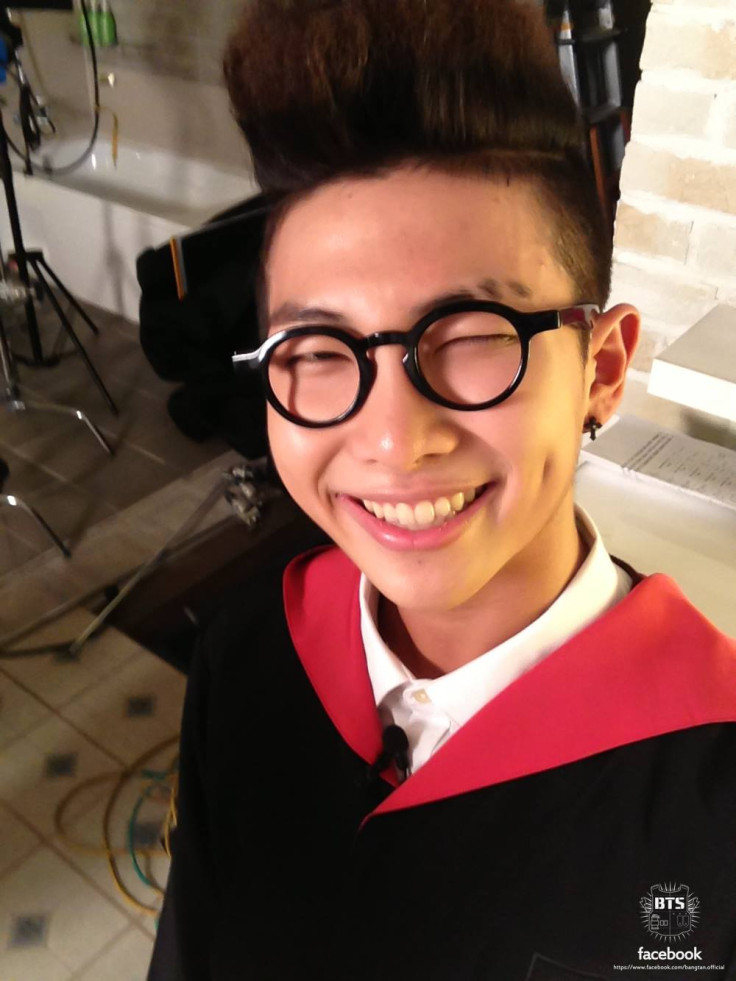 Although the guy in the viral video is just a lookalike of RM, RM has always revealed himself to be a Potterhead or a Harry Potter fan.
Aside from posing like a wizard in the early years of BTS, RM referenced Harry Potter many times in his live broadcasts.
He once made a funny impression of one of the iconic lines in the Harry Potter film, "Shut up, Malfoy!" In another live broadcast, he sang the spell "Wingardium Laviosa" to the tune of BTS' song "Home."
At a 2017 fan sign, RM was asked by an ARMY to sort the members and pick the Hogwarts houses that suited them best.
According to him, he and Jin belonged to Gryffindor, J-Hope and V to Hufflepuff, Jimin and Suga to Slytherin and Jungkook to Ravenclaw.
During BTS' 10th-anniversary promotions in June, RM referenced non-ARMYs as Muggles. Muggles are the non-magic people or those unaware of the wizarding world in the Harry Potter series.
While talking to his members about where they should display their anniversary banners, RM said, "I think we should let everyone know, including Muggles, not just our fans. It's been 10 years since the birth of ARMY and BTS!"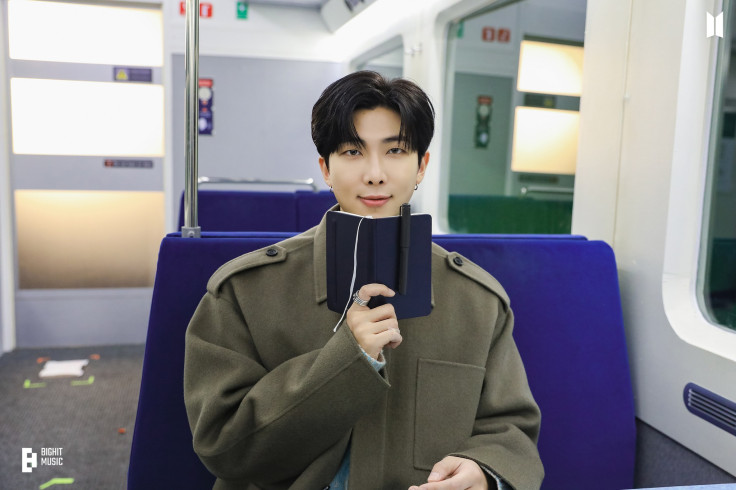 © Copyright IBTimes 2023. All rights reserved.