LOOK: BTS' V Shares His Workout Routine; Totally Different From RM's Exercise Program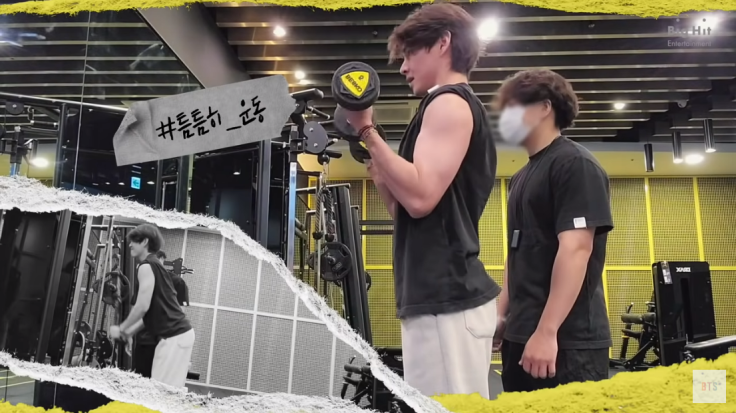 KEY POINTS
V posted an Instagram Story mimicking RM's workout board posts
V also started a very brief live on Weverse while working out with his trainer
The singer's agency responded to the reports about his solo album's release
BTS' V has shared his "workout routine."
On Thursday afternoon, Cartier's latest global ambassador V – whose real name is Kim Tae-hyung – posted on his Instagram Stories a workout routine that appeared to hilariously mimic his bandmate RM's regular workout board posts.
In the Instagram Story V shared, the hilarious "workout routine" list included sitting down, breathing, taking a nap, chilling out, going home, and slow dancing.
ARMYs – BTS fans – found V's post funny as it seemed to poke fun at RM – whose real name is Kim Nam-joon – and his workouts.
"This is the workout which I can [copy] effortlessly. Thanks, V," tweeted one fan with laughing emojis, while another one said, "He is teasing Joon. [I] love them."
"Breathing is part of Taehyung's workout daily schedule. Why is he like this?" tweeted a third fan with both laughing and crying emojis.
Pertaining to V's post, a fourth fan quipped, "This is like Namjoon's workout plans except [that there are] no workouts; another one said, "Joon said he works out with Tae, [I] feel like this is the other side of the board he often shares."
Another fan tweeted, "[W]e are going from 'Namjooning' to 'Taehyunging.' [I'm laughing my a– off.] He really is cute. [I] love this precious boy."
But V later showed that he actually does hit the gym and exercise. He started two very quick live broadcasts on Weverse Thursday afternoon. The first one was just over a minute, while the second live stream lasted for over three minutes.
In the Weverse live broadcast, V showed himself happily working out with his trainer.
In March 2021, V shared a vlog named "[BE-Log] V l #뷔로그 #FlyToMyRoom" that showed a sneak peek of his schedule as part of the promotions for BTS' "BE" album at the time. In the vlog, V was shown working out with RM and doing some of his schedules.
Screenshots from the vlog were also tweeted at the time with the caption, "KIM TAEHYUNG IS GETTING BUFFER DAY BY DAY. IT'S OVER FOR ME! [Big Hit] (don't) close the gym!"
In other news, Big Hit Music, the entertainment company managing BTS, responded to the reports about V's solo album release and said, "We will reveal more details once the schedule is confirmed."
Journalist Baek Ji-eun of Sports Chosun reported Thursday that V, described as "the final weapon of BTS," has been steadily working on his solo album since last year and will reportedly release it in the third quarter of this year.
V is the only member of BTS who hasn't made his solo debut yet after J-Hope's "Jack In The Box," Jin's "The Astronaut," RM's "Indigo," Jimin's "Face," Suga's "D-Day" and Jungkook's "Seven."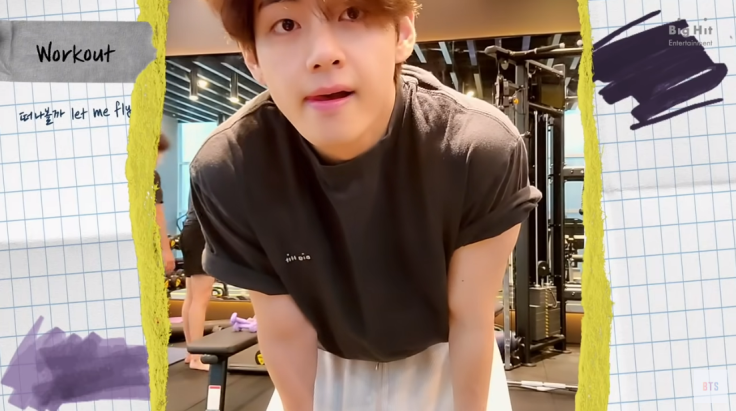 © Copyright IBTimes 2023. All rights reserved.