LOOK: Jungkook Reveals Who Brings Him 'The Most Comfort' Lately; 'I Love You!'
KEY POINTS
Jungkook is Vogue Korea's featured artist and cover boy for its October 2023 issue
The South Korean singer showcased jazz, British rock, punk and hip-hop themes in his photos
He talked about his solo era and solo debut single "Seven," among many others
Aside from posing for Vogue Korea's October 2023 issue, BTS' youngest member, Jungkook, had an in-depth interview with the magazine about life, his music and his new solo era.
Titled "Jung Kook is My Music," the story featured an in-depth question and answer with the 26-year-old South Korean artist. He was asked about his feelings about wrapping up the promotions for his solo debut single "Seven," how his solo era helped him grow and his feelings toward BTS fans called ARMYs, among many others.
When asked who brings him the most comfort and enjoyment these days, Jungkook answered, "The ARMY, of course."
In the interview, Jungkook always brought up ARMYs. He even described his fans as "the driving force" that motivates him to pursue his personal goals despite all the public attention and scrutiny.
"That driving force is undoubtedly the ARMY. I believe I'm here for my fans, who love, support and wait patiently for me. So I want them to feel proud and special because of me," Jungkook shared.
When asked about his plans, the "Golden Maknae" of BTS said that he wants to perform on [as] many stages as he could and meet ARMYs.
When he was asked about his biggest regrets and joys this summer, the first thing that came to his mind was his appearance at his bandmate Suga's solo concert in Seoul recently. "I feel like I could've done better," he answered with a laugh.
"The happy part is that 'Seven' was well received. ARMY, I love you!" he continued.
Jungkook was also asked about his previous statement about not knowing why people loved him.
He was asked by Vogue Korea what changed his mind and made him acknowledge now that people do love him, as well as its impact on him as a person and as an artist.
"I've become more candid about everything and everyone around me. I'm truly grateful to the ARMY," he responded.
Meanwhile, talking about his successful, chart-topping and record-breaking solo debut single "Seven" featuring American rapper Latto, Jungkook shared that he enjoyed it very much and that he grew more confident during promotions.
"It helped me think more about my future," he added.
Jungkook's several photos for his Vogue Korea feature showcase his versatility. Vogue Korea's October issue will be released in four different versions, showing Jungkook posing in four different themes: jazz, British rock, punk and hip-hop.
The "Seven" artist was also credited as the creative director for the magazine's October 2023 issue.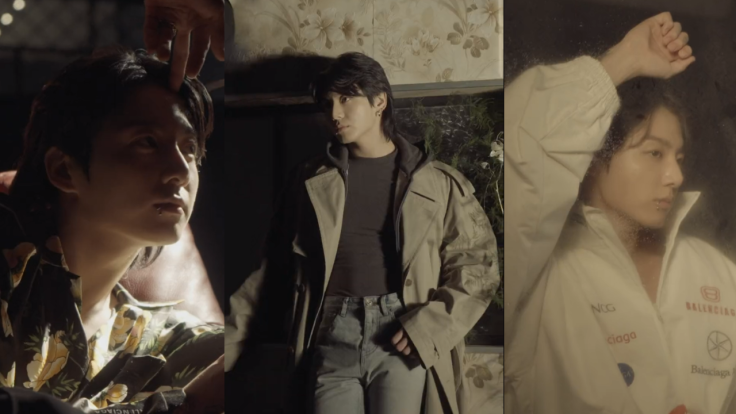 © Copyright IBTimes 2023. All rights reserved.