LOOK: SB19's 'Gento' Japanese Translation Goes Viral On TikTok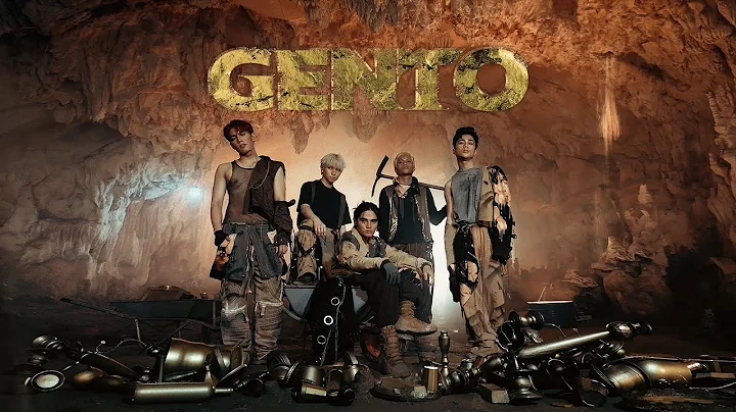 KEY POINTS
A Japanese K-Pop fan posted a Japanese translation of a few lines from SB19's "Gento" on TikTok
"Gento" received positive comments from Japanese users on the social media platform
"Gento," which talks about empowerment, is a pop, hip-hop track from the band's "PAGTATAG!" EP
Filipino boy band SB19's hit song "Gento" continues to make waves and promote Filipino pop music to different parts of the world.
On Sunday, a Japanese K-Pop fan account, @momonaa.10, uploaded a Japanese translation of some lines from SB19's hit song "Gento" and captioned it, "Why didn't I know such a good [Filipino song] until now? Too good!"
The video has since gone viral with over 67,700 views and still counting, introducing SB19's song to the uploader's Japanese followers.
"I am half Filipino and half Japanese, but why didn't I know? I wish I had known [this song] earlier. How could there be such a good group?" commented one user, while another stated, "I thought it was a Korean idol song! That's so cool!"
"I watched the music video, I thought it was so cool!" said another; a third user commented, "The era of P-Pop is coming!"
"What is the name of the person with red hair?" asked another user, taking notice of Stell.
Filipino A'TIN – SB19's fans – thanked the uploader for featuring "Gento" and translating it into Japanese.
"Arigatou gozaimasu! [I] hope you'll check out more of SB19's songs. Their music is so lit, and they are worth stanning for!" commented one fan; another quipped, "'Gento!' We should complete it like a bento!" seemingly asking for a Japanese translation of the whole song.
"Gento" is a pop, hip-hop track recorded by Filipino boy band SB19 for its "PAGTATAG!" EP. The song, which talks about empowerment, was written by SB19's leader Pablo and co-produced by Joshua Daniel Nase and Simon Servida.
In the song, Pablo used gold mining and refining gold as a metaphor for achieving success.
Since its release, the song has gained overwhelming success, with many celebrities and idols all over the world dancing to it.
In an interview with Philippine media outlet Inquirer, Pablo, Josh, Stell, Ken and Justin shared that their song's popularity "feels like a dream."
"It's very unbelievable. We're very lucky because not all artists and songs would go viral on social media. [Everything] feels like a dream for us, and we're very grateful to our fans for their support," Ken shared.
"It has been part of our movement to push P-Pop further and to put Filipino music and Filipino culture on the global scene," SB19's leader, Pablo, added.
"That is why we're grateful to everyone who supported us, even foreign fans who put in effort to memorize Filipino lyrics," he continued. "P-Pop has a beautiful future."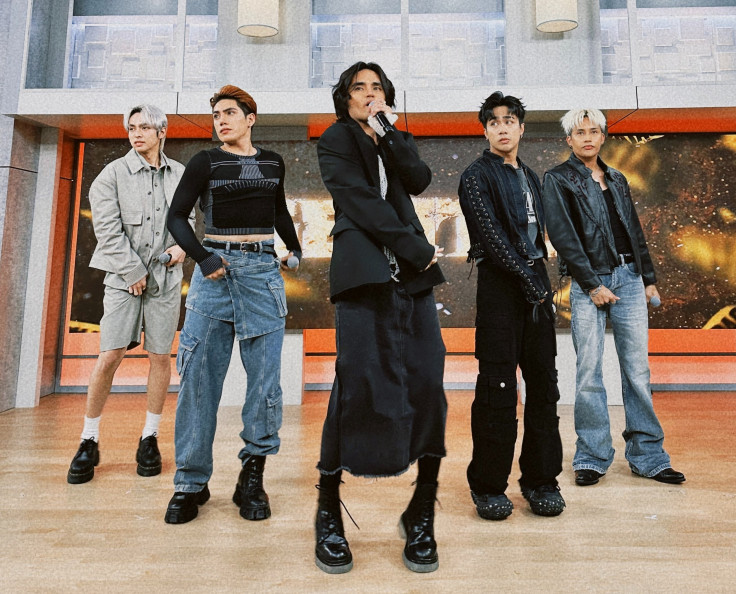 © Copyright IBTimes 2023. All rights reserved.