SB19's 'Gento' Dance Challenge Goes Viral In Korea; More K-Pop Groups Join Trend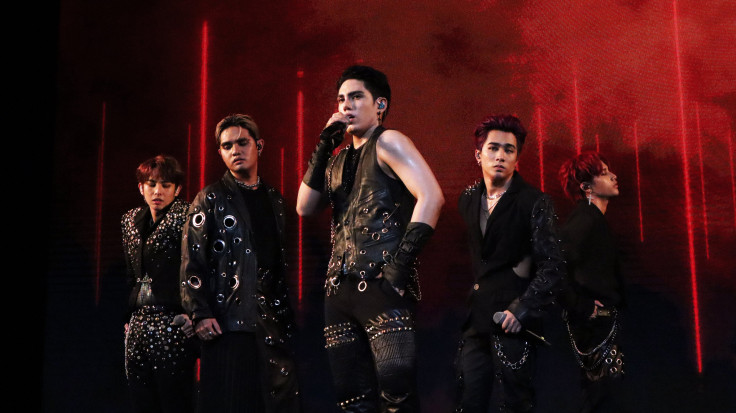 KEY POINTS
SB19's "Gento" is dominating the K-Pop industry
At least 13 K-pop idols and groups danced to "Gento" recently
"Gento" was released in May as part of SB19's "PAGTATAG!" EP
The "Gento" TikTok dance trend continues to rise to new heights as it dominates South Korea, most notably the K-Pop industry, with several K-Pop idols jumping on the craze.
Released by Filipino pop boy band SB19 in May, here are the other K-Pop groups and idols who recently shared their versions of "Gento."
1.
ZEROBASONE's Sung Han Bin and Park Gun-wook
Dressed in practice clothes, ZEROBASONE members Sung Han Bin and Park Gun-wook took on the "Gento" dance challenge. The duo gave a more chill version of the dance — while moving in sync — highlighting more of the choreography's swag movements. The video collected about 1.6 million views in two days.
2.
BAE173's J-Min, Lee Han-gyul and Muzin
J-Min, Lee Han-gyul and Muzin brought "Gento" to the streets of Seoul with an explosive version of the dance. The trio debuted as members of BAE173 in 2020 under the South Korean-based agency PocketDol Studio.
3.
Oh Sae Bom
South Korean singer-songwriter Oh Sae Bom proved he's got more to offer than his powerful vocals. Though the dance was quite complex, the artist was able to pull it off and received praise from social media users, who described his version as "nice" and "beautiful."
4.
Vincent Hsu
TikTok star Vincent Hsu — who has about 1.1 million followers on the platform — surprised the online community while dancing to "Gento" shirtless, offering a sultrier vibe to the dance. The video has since accumulated about 37,000 views and 10,200 likes.
5.
TIOT's Kim Minseoung
Soon-to-debut trainee Kim Minseoung brought his A-game for the "Gento" dance challenge, sparking praise from social media users, who said he gave off that "main dancer energy." Minseoung is expected to debut alongside Kum Junhyeon, Hong Keonhee and Choi Woojin as TIOT in 2024 under Redstart ENM.
6.
MCND's Bic and Huijun
MCND members Bic and Huijun perfectly executed the complex dance with ease, making it seem easy to do. The duo was seen dancing in what appeared to be their music label TOP Media's dance studio during rehearsals.
7.
Haesung
South Korean fashion model Haesung jumped on the viral trend, giving his best shot at the dance. Although dance was not his forte, hundreds of social media users still flocked to the comments section to praise his moves and good-looking visuals.
8.
The Boyz's Juyeon and Sun Woo
The Boyz members Juyeon and Sun Woo finally released a full dance cover of "Gento," seemingly heeding the request of their fans. The duo first danced to the SB19's track while visiting the Philippines for their "ZENERATION" world tour. At the time, the members incorporated only some parts of the choreography into the dance break of their performance.
9.
8Turn's Myungho, Minho and Yungyu
Members of rookie K-pop group 8Turn confidently took on the "Gento" dance challenge, adding their own flavor and swag to the choreography. Myungho, Minho and Yungyu debuted as members of 8Turn in late January under MNH Entertainment.
10.
ATEEZ's San
ATEEZ member San caught the attention of nearly 6 million members of the K-Pop and P-Pop community after uploading his explosive version of the dance. The 24-year-old South Korean artist proved that he also has impressive dance skills, though he is the lead vocalist of the group.
11.
ONEUS' Hwanwoong and Leedo
ONEUS actively did viral TikTok trends on its official page recently, and of course, the members wouldn't pass on the opportunity to dance to "Gento." Hwanwoong and Leedo took on the viral dance craze, which has since garnered over 983,000 views as of press time.
12.
WEi's Kim Yo-han
Kim Yo-han surprised the online community after he suddenly posted his version of the dance trend last week. Fans couldn't help but gush over the center of the group, praising him for slaying the choreography. Some even said it was one of their favorite versions of "Gento" to date.
13.
ATBO's Ryu Junmin and Jeong Seunghwan
Two other ATBO members, Ryu Junmin and Jeong Seunghwan, also joined in on the "Gento" dance craze, performing on the streets of Seoul at night.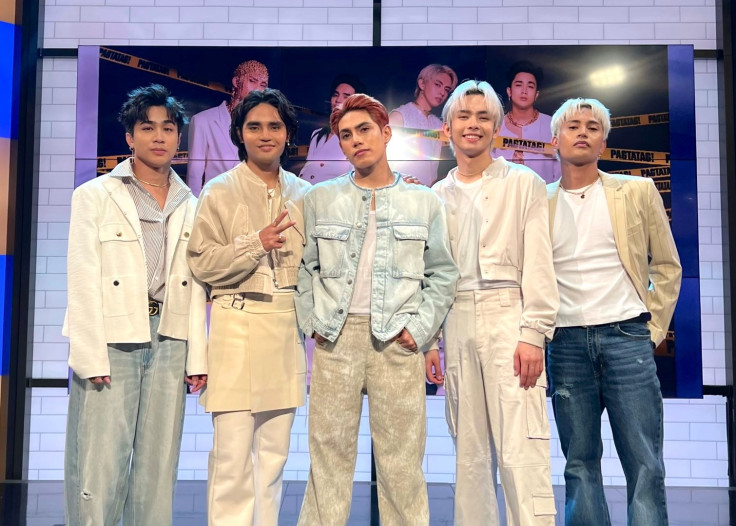 © Copyright IBTimes 2023. All rights reserved.