LOOK: 'Snowdrop' Reunion! BLACKPINK Jisoo Reunites With Jung Hae-in At 'Smugglers' Premiere
KEY POINTS
A VIP premiere was held in Gangnam for the upcoming movie "Smugglers"
"Snowdrop" lead stars Jung Hae-in and Jisoo attended the event
"Smugglers" will hit theaters in South Korea Wednesday
"Snowdrop" lead stars Jung Hae-in and Jisoo from BLACKPINK reunited at a VIP premiere event.
On Friday, a VIP premiere was held at Megabox COEX in Gangnam, Seoul, for the maritime action movie "Smugglers," starring Kim Hye-soo, Yum Jung-ah, Zo In-sung, Park Jung-min, Kim Jong-soo, and Go Min-si, among many others.
Although many stars graced the event, it was the appearance of the "Snowdrop" co-stars that made the fans ecstatic.
Jung Hae-in and Jisoo starred in the 2021 South Korean drama as the lead characters Lim Soo-ho and Eun Yeong-ro, respectively.
Set in 1987, when South Korea was under a dictatorial government, "Snowdrop" centered on lovers who first met on a blind date.
Jisoo, who played the role of an English literature major, won awards for her performance as Yeong-ro. The BLACKPINK member was named best new actress at the second DDU Korean Drama Awards in Thailand as well as outstanding Korean actress at the 2022 Seoul International Drama Awards, among many others.
Aside from Jung Hae-in and Jisoo, Kim Jae-young, Ryu Hyun-kyung, Yoon Do-jin, Jung Man-sik, JeA, IU, Bae In-hyuk, Seo Yi-suk, Park Ha-joon, Moon Jeong-hee, Kim Ga-eun, YoonA, Jinyoung, Park Tae-hwan, Ahn Bo-hyun, and Choi Ji-woo also attended the VIP premiere.
"Smugglers" is set in the 1970s, with the story revolving around a haenyeo (female diver) who gets caught up in smuggling within a small peaceful village by the sea.
"Smugglers" is helmed by director-writer Ryoo Seung-wan, penned by writer Kim Jeong-yeon, and produced by Kang Hye-jeong. It is slated to hit theaters in South Korea Wednesday.
It stars Kim Hye-soo as smuggler Jo Chun-ja, Yum Jung-ah as the lead's best friend, Zo In-sung as a smuggling king, Kim Jong-soo as a customs officer, Go Min-si as a coffee shop owner who collects information about smuggling operations, and Park Jeong-min as the youngest among the deep sea divers turned smugglers.
Joining the supporting characters as female divers are Park Kyung-hye, Kim Jae-hwa, Park Jun-myeon, and Joo Bo-bi.
In other news, Jisoo and her BLACKPINK bandmates performed at Stade de France in Paris last week as part of their "Born Pink" world tour. It will be followed by stops in Vietnam's Hanoi, New Jersey, Las Vegas, San Francisco, and Los Angeles until August.
Meanwhile, Jung Hae-in will be back as Ahn Jun-ho in the second season of the action-packed series, "D.P."
"D.P. 2" is set to premiere on Netflix on July 28.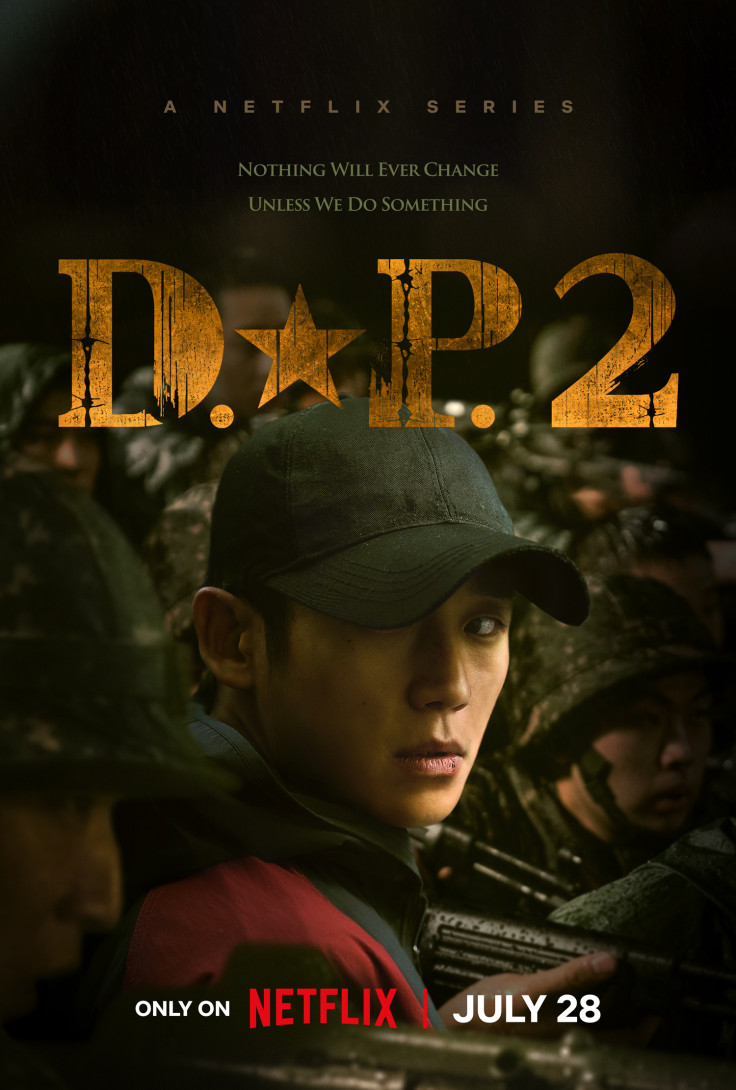 © Copyright IBTimes 2023. All rights reserved.