Starbucks X BLACKPINK Merch And New Drink Revealed: Where To Buy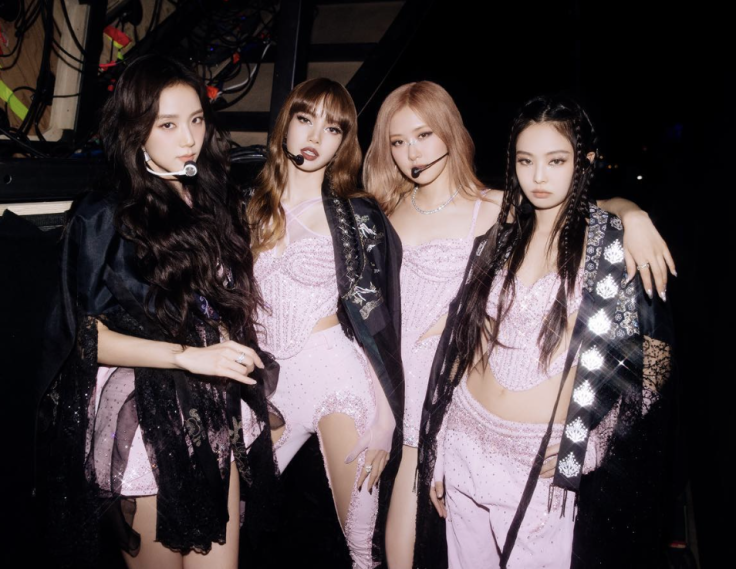 KEY POINTS
Starbucks teamed up with BLACKPINK for a limited edition drink and merch line
The "Turn Up Your Summer" collection is expected to roll out this coming Tuesday
The BLACKPINK-themed beverage and merchandise will be available in nine Asian markets
Starbucks and BLACKPINK are teaming up for the "Turn Up Your Summer" campaign.
According to a report by CNN Business, South Korean girl group BLACKPINK announced a tie-up with the world's biggest coffee chain Thursday to introduce a new beverage and a lineup of limited edition merchandise.
Starbucks will introduce a BLACKPINK-themed beverage called the BLACKPINK Strawberry Choco Cream Frappuccino, made up of a mix of strawberry syrup and dark chocolate sauce with oat milk and chocolate curls. It's topped with pink whipped cream and a piece of heart-shaped chocolate.
Meanwhile, included in the Starbucks x BLACKPINK merchandise that can be purchased from 4,500 stores in nine Asian markets starting next Tuesday are various drinkware like tumblers, cups and mugs, and different accessories like passport holders, keychains and tote bags.
"We are so thrilled to partner with one of the biggest icons of this generation," said Emmy Kan, the president of Starbucks Asia Pacific, in a statement.
With the frenzy around K-pop, they are hoping that the tie-up will translate to a breakthrough in sales.
According to Starbucks, this is the first time that they have collaborated on a regional scale or developed a menu item, per CNN.
In 2020, Starbucks teamed up with BTS to launch the "Be the Brightest Stars" campaign to raise funds for disadvantaged young people in South Korea. The campaign included limited-edition food, beverage and merchandise, but only exclusive to South Korea.
As for the Starbucks and BLACKPINK team-up, the scale will be bigger as the "Turn Up Your Summer" campaign will roll out across Asia, including Hong Kong, Indonesia, South Korea and the Philippines.
Aside from the new drink, BLINKs – the girl group's fans – in South Korea are also getting BLACKPINK-themed pastries.
According to a report by Financial News Korea, Starbucks will introduce the BLACKPINK Strawberry Cream Choco Brioche and BLACKPINK Strawberry Choco Baumkuchen only in South Korea.
In other news, Lisa, Jennie, Jisoo and Rosé resumed their "Born Pink" world tour at Stade De France in Paris Saturday.
After BLACKPINK's Paris stop, the group will be holding a two-day concert at the My Dinh National Stadium in Hanoi, Vietnam, on July 29 and 30.
The event will not only mark the first time BLACKPINK will be performing live in front of Vietnamese BLINKs, but it will also be a history-making one as the group will be the first-ever K-pop act to headline a stadium concert in the Southeast Asian country.
This brief stop in Asia will be followed by concerts in New Jersey, Las Vegas, San Francisco and Los Angeles until August.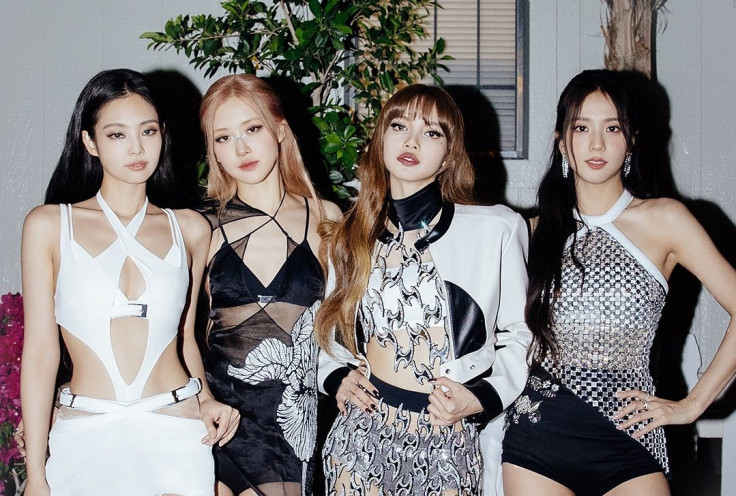 © Copyright IBTimes 2023. All rights reserved.