Lori Harvey, Michael B. Jordan Split: What Did Steve Harvey Say About Actor?
KEY POINTS
Michael B. Jordan and Lori Harvey have split after dating for more than a year
The two "still love each other" and are "completely heartbroken" over the breakup, a report says
The "Black Panther" star was reportedly ready to take their relationship to the next level before they parted ways
Michael B. Jordan and Lori Harvey have called it quits after dating for a year and a half.
An unnamed insider confirmed to People that the "Black Panther" star, 35, and Steve Harvey's daughter Lori, 25, are no longer together.
"Michael and Lori are both completely heartbroken," the source said. "They still love each other."
The source did not provide the exact reason for the breakup but did mention that Jordan had been ready to take their relationship to the next level before they parted ways.
"Michael matured a lot over the course of their relationship and was ready to commit for the long term. He let down his guard with her, opening up emotionally in a romantic relationship for the first time," the insider added. "They had great times together and brought out the best in each other."
Just months before their split, Lori's dad was asked about the possibility of the "A Journal for Jordan" actor asking him for his daughter's hand in marriage. The question came up during a game of "Sip or Spill" on "Today with Hoda and Jenna," in which Steve had to either answer their questions or take a sip of his alcoholic beverage.
"Man, that's a hard one," Steve told Hoda Kotb and Jenna Bush when asked whether or not he'd approve if Jordan asked to marry his daughter. "You know, I've given away two daughters, man, I've got four. That's a really hard one."
"I would have to say so far -- Yeah, yeah. No, no, no, man," he added before taking a giant sip of his drink.
Steve has had nothing but praise for Jordan in past interviews, saying that the actor makes his daughter happy.
"I don't speak publicly about this type of stuff, but I'm happy for my daughter right now. I really am," the talk show host said on "People (The TV show!)" in September 2021. "It's the first time I've been happy for her [in a relationship]. And it's the first time she's been happy."
During an appearance on "The Ellen DeGeneres Show" in January, Steve shared how Jordan tried to impress him and his wife, Marjorie, with his Christmas presents. The actor gave him a box of the hardest-to-get cigars and Marjorie some skis.
He said Jordan was a "good gift-giver," jokingly adding that it was the reason he liked the actor. But joking aside, Steve said he was "pulling" for Jordan because he's a "really good guy" and "comes from a good family."
Jordan and Lori started dating in the fall of 2020 and went Instagram-official in January 2021. Over the course of their relationship, they shared several sweet moments and sexy photos with fans, including snaps from several tropical getaways.
Lori, who has been previously linked to Sean "Diddy" Combs, Combs' son Justin, Trey Songz and Future, opened up about her relationship with Jordan on "The Real" last year.
"We just really balance each other," she explained at the time. "I really do believe in the statement when they say, 'When you know you know.' And I think that really applies to our situation and we just have a really good time together."
Jordan, meanwhile, told The Hollywood Reporter in December 2021 that he "finally found what love was" in his relationship with Lori.
He also explained why he felt comfortable sharing his personal relationship publicly, saying, "When I was younger, I don't know if I could have handled the onslaught of opinions and being picked apart, and also being conscious of what the other person's going to go through. It takes a special person to deal with that."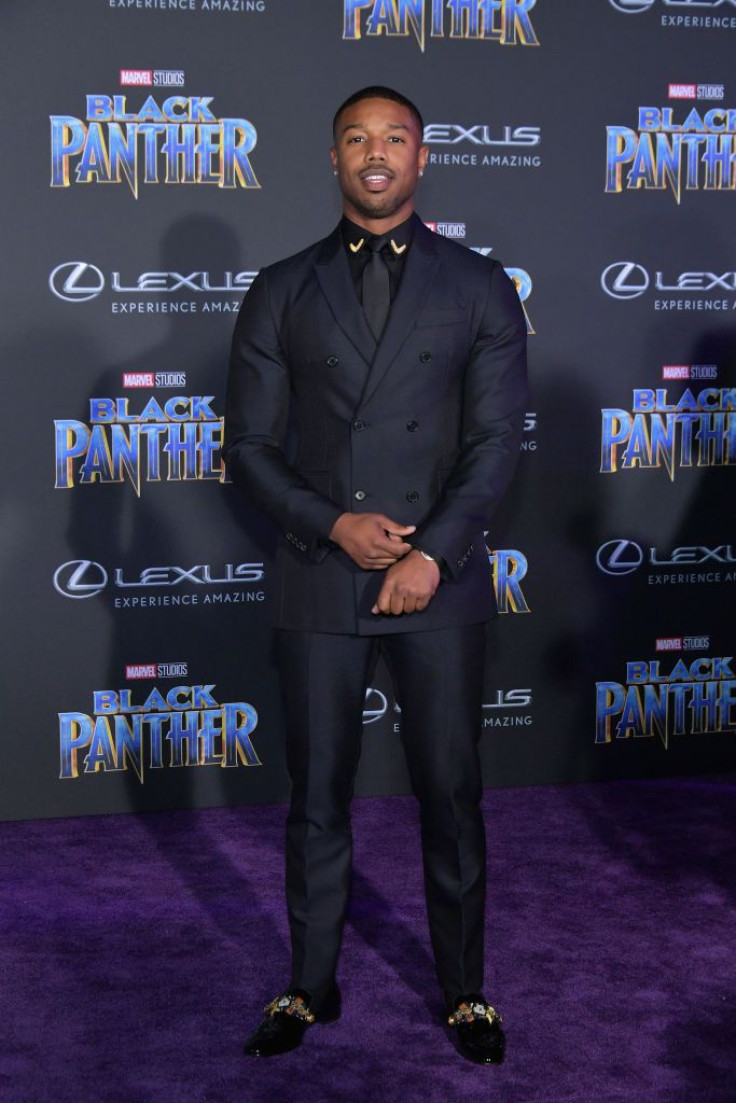 © Copyright IBTimes 2023. All rights reserved.