Los Angeles Airport Power Outage: Passengers Stuck In Flights, Facing Luggage Issues
UPDATE: 12:30 a.m. EDT – The Los Angeles International Airport, California, tweeted saying all outbound Southwest Airlines flights from the facility were canceled due to an ongoing power outage that started Wednesday evening. In addition, the airport said one United Airlines flight was canceled, seven diverted to different airports and 15 were delayed.
Original story:
Some air passengers waiting for their flights at Los Angeles International Airport (LAX), California, claimed to have been plunged into darkness after a few of the terminals lost power Wednesday.
Olga Gallardo, an LAX spokeswoman, confirmed that there was outage as a result of a glitch at a Los Angeles Department of Water and Power station at around 6:10 p.m. PDT (9:10 p.m. EDT). However, she said the generators kicked in immediately, contradicting the claims by the travelers that they had to sit in darkness for quite some time.
"Everything is back on and running," Gallardo said, Los Angeles Times reported. "When there is a power outage, the generators automatically kick in."
It usually takes the Transportation Security Administration and other airport staff less than two hours to reboot everything after a power failure, she added.
"We experienced a power distribution earlier this evening. Power is being restored and systems are coming back online. We apologize for the inconvenience," LAX tweeted Wednesday.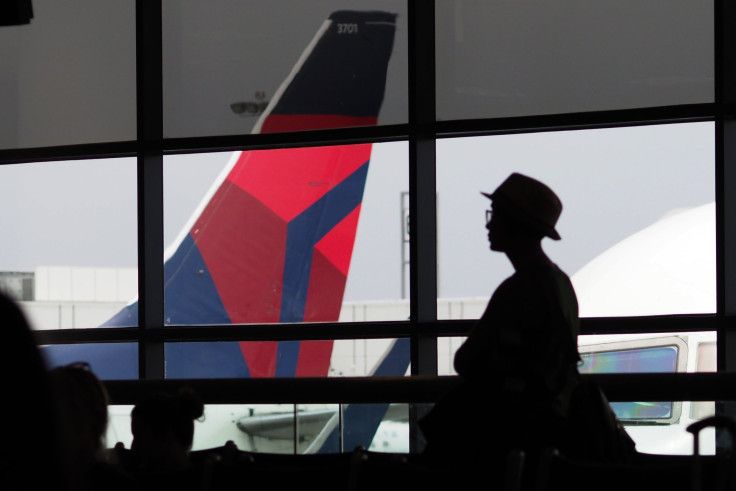 In another tweet, a few minutes after the first one, the airport wrote: "Power has been restored to most terminals and systems, however, power remains disrupted in Terminals 1, 7 and 8. We have crews on the scene working to restore power fully."
It also urged people to "check with your airline directly for the latest information about your flight" as scheduling might have been impacted due to the ongoing power outage in the terminals.
Meanwhile, a number of frustrated passengers took to Twitter to voice their concerns after sitting on their planes on the tarmac or waiting for their checked-in luggage to arrive.
"My latest dose of bad luck: ALL of LAX airport has lost power and my luggage is being held hostage. No air, no power, and having to siphon off my laptop's battery to keep my phone alive," one user tweeted. "But I'm here!"
"Power Outage in LAX Terminal 7 is causing stoppage in United check-in process. Any ETA for resolution. Everyone is in waiting mode with zero progress," another user tweeted at United Airlines.
© Copyright IBTimes 2023. All rights reserved.