In Los Angeles, Sitcom Production Is Up, But No One Is Laughing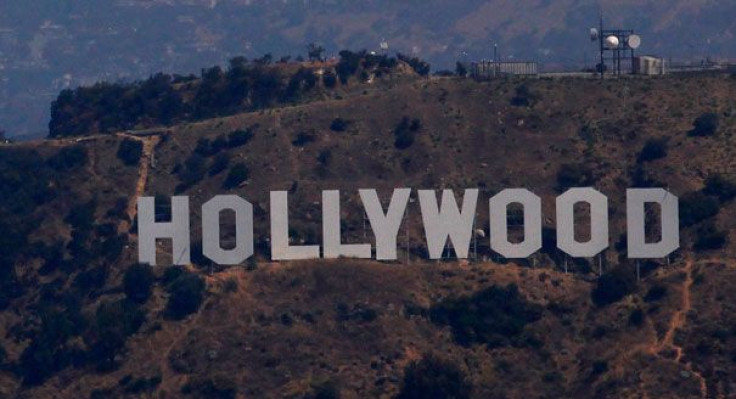 Hollywood is known as the center of the entertainment universe, but for how much longer?
On-location production in Los Angeles continues to drop, falling another 3.9 percent after two consecutive quarters of declines, according to the quarterly production report released Tuesday by the nonprofit FilmL.A.
Feature-film production, which had increased for the last two quarters, tumbled 21.1 percent for the period ending Sept. 30 -- with 1,640 production days this year compared with 2,079 last year.
Television dramas and reality shows were also down, with the former off by 18.5 percent and the latter off by 20.5 percent.
Commercial content, which had been a bright spot in the city's lagging production industry, was down as well, dropping 5.3 percent for the quarter. Still, commercial production remains up 10.4 percent for the year.
However, the one true surprise in the report is the significant increase in the production of situation comedies, a genre routinely pronounced dead by TV critics. Driven largely by a surge in single-camera sitcoms such as NBC's "The New Normal," production in this segment grew a whopping 47.6 percent for the quarter.
The problem is that sitcom production represents only 11 percent of the industry, according to the report. And while the city has seen an explosion in low-budget Webisode production, which increased 148.8 percent for the quarter, FilmL.A. President Paul Audley said the industry is hurting from the loss of big-budget movies and TV dramas.
"The television landscape is changing in Los Angeles, and, economically, the sector has taken a turn for the worse," Audley said in a statement. "Many of the new TV projects we're coordinating permits for have low spending and employment impacts. More needs to be done, policywise, to help return sought-after TV drama projects to Los Angeles."
On Sept. 30, California Gov. Jerry Brown extended the state's tax credit for film and TV productions for another two years. The state will continue to grant a total of $100 million in tax credits every year to production companies that shoot in California. The program also includes a bonus for TV shows that return to California from other states.
Audley applauded the extension, saying FilmL.A. "expects to see more state-qualified projects pull permits to film in L.A."
But not everyone thinks California's tax-credit program is aggressive enough. First signed into law by then-Gov. Arnold Schwarzenegger in 2009, the program was a reaction to the stubbornly persistent trend of runaway production that has plagued California's entertainment industry for years. The trend began in the 1990s, as producers discovered that they could film on the cheap in Canada, Australia, and other countries that offered film subsidies.
In the mid-2000s, however, U.S. states started getting in on the action, offering their own tax credits in hopes of luring productions. New York has been the most aggressive, with a tax-credit program totaling $420 million and offering credits as high as 35 percent. As a result, production in the Empire State hit record levels this year.
In contrast, California offers 20 to 25 percent, and it caps the project's production budget at $75 million, all but locking out sorely needed tentpoles like the "Spider-Man" franchise. Some film professionals have also taken issue with the program's lottery system, which forces production companies to compete for a limited number of open slots each year, as noted by Entertainment Weekly sources.
Still, actor-director Jon Favreau, who has been vocal about stemming runaway production, told Entertainment Weekly that the legislation is "a great first step. And even many of its critics acknowledge that something is better than nothing.
The figures in FilmL.A.'s report are based on the number of film permits it processes.
© Copyright IBTimes 2022. All rights reserved.
FOLLOW MORE IBT NEWS ON THE BELOW CHANNELS