Losses in Europe, Growth in US - Time For Ford To Leave Europe?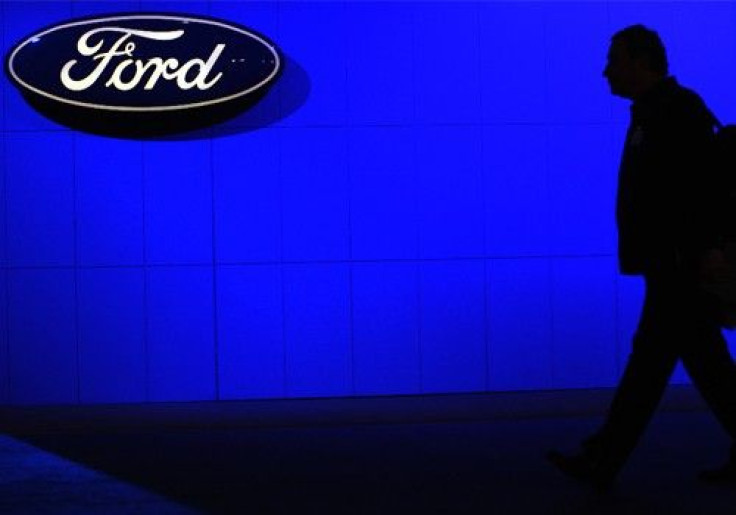 Ford Motor Company (NYSE: F) must be asking itself when the European automotive market becomes too toxic as sales in the region slump, the euro zone teeters on the brink of disaster and carmaker predicts European losses of close to $600 million in the second quarter.
Contemporaneously, though, Ford's U.S. market share is growing substantially, and profits in North America are expected to positively offset the losses in Europe, leading some industry watchers to speculate that it may be time for the company to exit Europe before Greece does.
Dearborn, Mich.-based Ford expects combined losses for its South American, European and Asia/Pacific/Africa divisions to be as high as $570 million, three times as great as first quarter losses, the company said in a filing with the Securities and Exchange Commission on Thursday. However, the company expects robust profits from Ford North America and Ford Credit to offset global losses in the second quarter.
For the second quarter of 2012, we expect the Company to be profitable, with positive Automotive operating-related cash flow, but we expect pre-tax operating profits excluding special items to be substantially lower than the same period a year ago, Ford executive vice president and CFO Bob Shanks said in a statement.
Part of lost revenue in the second quarter stem from expenses new product launches and adding capacity in Ford's North American and Asia/Pacific/Africa divisions, costs that are expected to be made up in the second half. However, Ford has a strong presence in Europe where the banking and sovereign debt crises have worsened since the company's initial guidance at the beginning of the year. Since January constrained consumer demand and excess production capacity have hammered sales, which are further hurt by declining margins in the region, trends that Ford does not see changing for the foreseeable future.
Ford's struggles in South America and Asia/Pacific/Africa are likely to be temporary and have a limited mid-term effect on the company. In a recent report, Standard & Poor's predicted rising revenue for Ford in 2012 driven mainly by U.S., Chinese and non-European sales and increasing revenue beginning the second half of this year. However, U.S. and Chinese profit growth will be largely offset by sharply higher losses in Europe.
The weak automotive market in Europe and the enormous losses it is beginning to inflict on Ford have begun to lead some industry watchers to speculate that it may be time for Ford to leave the European market entirely or at least dramatically reduce its footprint. Ford is currently considering closing a plant in Europe, a move which is seen as the right strategic move for Ford, according to UBS Investment Research.
Tellingly, Auto News Europe editor-in-chief Luca Ciferri called into question the need for Ford to remain in Europe in anything more than an engineering capacity.
Why continue losing money in Europe when China is forecast to become a 30 million unit-a-year market by 2020 and U.S. new car sales are poised to return to 16 million Ciferri asked. His opinion that now may be the time to get out of Europe for Ford was supported by analysts at Bernstein Research and Credit Suisse. Ford purchased a factory in Romania in 2008 to produce the B-Max van and now finds itself with extra capacity of 300,000 vehicles in Europe.
Ford is currently cutting production at German and Belgian plants to the tune of 15 percent or 65,000 cars, and Ford of Europe CEO Stephen Odell recently hinted that factory closings may be on the table in sales in Europe continue to ail, according to Ciferri.
Ending production and sales in Europe would fix a lot of the companies' financial problems, but it would be a massive blow to each automaker's brand image because no one likes a quitter, Cifierri wrote about Ford and General Motors Company (NYSE: GM). For decades, the automaker mantra has been 'build where you sell.' But if there is not enough of a market anymore for you to build cars profitably, then drastic steps must be taken.
General Motors' ongoing saga of labor disputes and repeat restructurings of its loss-making European Opel/Vauxhall division is indicative of the sapping effect of the European economy on U.S. automakers and only serves to emphasize the difficulties Ford is facing in the sector.
A rejection of the European automotive market, closing plants and reducing low or negative-margin market share in the troubled continent in favor of focusing resources on the robust North American and Chinese markets may be tune-up Ford is looking for. Ford's U.S. market share is expected to rise from 15.4 percent to 16.3 percent in the second half of 2012, according to UBS Investment Research, a trend which could continue as the company rolls out newly redesigned models.
U.S. auto sales may return to prerecession levels of 16 million vehicles annually by 2014, according to senior market analyst for Kelley Blue Book, Alex Gutierrez. Meantime, annual U.S. sales are expected to maintain a pace of 14 million vehicles. The situation in Europe, however, remains bleak and highly uncertain.
The fact that Ford had to reassure the SEC that it would remain profitable in its Thursday filing indicates that there is discomfort at Ford's C-suite about its current European position, and the company did not strike a positive note or give any affirmation about its commitment to the European market. The European automotive market, just like the region's economy, seems to have dark clouds permanently on its horizon. The question is whether the blue oval will continue to weather the storm or begin cutting back on capacity to focus instead on bluer skies in North America and China.
Ford Motor Company (NYSE: F) shares fell 4.31 percent to $9.65 Friday.
© Copyright IBTimes 2023. All rights reserved.
FOLLOW MORE IBT NEWS ON THE BELOW CHANNELS