Louisiana Man Repeatedly Threw Dog Against Wall Until It Died, Arrested
A man in Glenmora, Louisiana, was charged with animal cruelty after he repeatedly threw his pet dog against a wall until it died.
According to local reports, deputies with the Ouachita Parish Sheriff's Office arrived at a home in the 1100 block of Owens Road in Calhoun on Sunday (May 24) after receiving a report of animal abuse.
The deputies entered the suspect's home and found blood near the bedroom. The officers also found blood on the furniture, walls, floor and doors. They went on to find the bloodied canine in a plastic bag.
The unidentified complainant told the responding officers that the accused, later identified as 41-year-old Christopher Gilchrist, had repeatedly thrown his dog against the wall and door until it succumbed to its injuries. The suspect then fled the scene before the deputies arrived.
A search was initiated for the suspect and he was found at the Glenwood Regional Medical Hospital. He confessed to killing the canine and told the officers that it was because he was bipolar. He added that he was "off his medication and he did not know what to do." He refused to answer more questions.
The accused was charged with one count of Aggravated Animal Cruelty and held at the Ouachita Correctional Center. His bond was set at $25,000.
The incident comes weeks after a Louisiana man was arrested when he was caught on camera choking his ex-girlfriend's pet dog. Rachelle Fassy's doorbell camera caught her ex-boyfriend yanking up the canine's leash and choking the animal. The accused then took the canine away. Two days later, the accused was taken into custody on charges of animal cruelty and the canine was reunited with its owner.
In another incident of animal cruelty in the same state, a man fatally shot his roommate's dog. The dog's owner walked outside her home after securing the animal inside the residence. Minutes later, she heard gunshots from the house. She rushed inside and found her pet lying in a pool of blood inside its kennel. The canine was rushed to an animal shelter with multiple gunshot wounds where it succumbed to injuries. The woman's roommate was taken into custody for killing the canine and charged with aggravated cruelty to animals.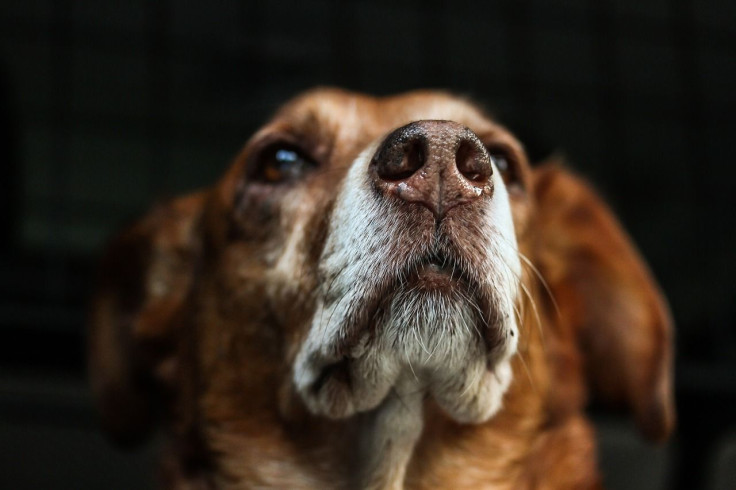 © Copyright IBTimes 2023. All rights reserved.